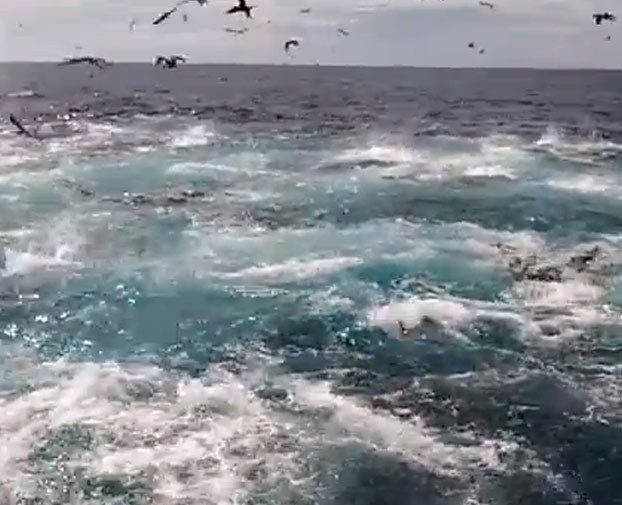 When the kids go missing, Mom mounts a frantic search, but what if mom and kid are both bears? Find out in this video.
With all the doomsday scenarios flying around these days we can't forget the possibility of the alien invasion.
When tuna get excited and hungry it turns into a feeding frenzy, luckily someone was nearby with a camera. Aside from the endless commentary the frenzy itself is fantastic.