Beamatron Turns Everything Into a Game
Watch your step -- this fake little 3-D car could bounce off your real shoes.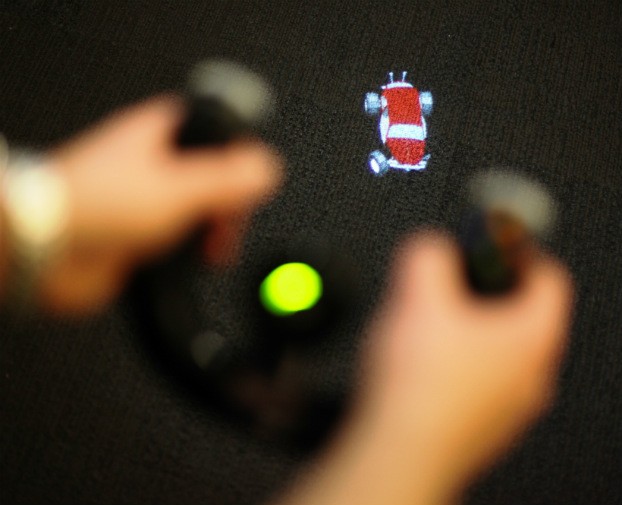 Forget being stuck standing directly in front of a gaming console for some interactive fun. Steerable augmented reality called Beamatron can turn a whole room or space into a game.
Microsoft Research first started showing off its Beamatron system earlier this year. With a fairly simple setup and wireless controller, players can drive virtual, projected cars around a room. In a paper presented this week at the Symposium on User Interface Software and Technology (UIST) in Cambridge, Mass., the researchers discuss using gestures and speech to move the virtual objects.
The projected graphics react in physically appropriate ways, according to Microsoft.com editor Steve Clayton, who interacted with Beamatron last spring. "A virtual car can be driven around the floor of the room bumping into actual obstacles and running over real ramps," he wrote at the time.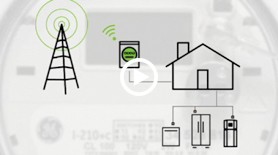 DNEWS VIDEO: Gadgets and Gizmos
Instead of a mounted spotlight like the kind that moves around a nightclub, Microsoft researchers mounted a projector and a Kinect camera. The setup can pan and tilt, and as it does will build up a 3-D model of the environment in the room. Then when a tiny red projected car comes into play, if you're not careful with the wireless controller, you might make the 3-D vehicle fall off a real ramp or drive into a real wall.
Much though I've enjoyed playing games that involve standing in front of a video console to navigate imaginary obstacles, bowl strikes, and mimic silly poses for points, there were usually friends stuck on the couch. Tech like Beamatron could draw even the most reluctant wallflower into the action.
Photo: Beamatron lets you steer this car all over the room — and your friends. Credit: Microsoft Research