Be Prepared with the Explosion-Proof Flashlight
If you're preparing for the end of the world, you should pack this explosion-proof flashlight in your emergency kit. The rechargeable LED flashlight from Larson Electronics is rated Class 1 Division 1 and Class 2 Division 1, able to operate in hazardous conditions, such as gas leaks, without a risk of its innards igniting an [...]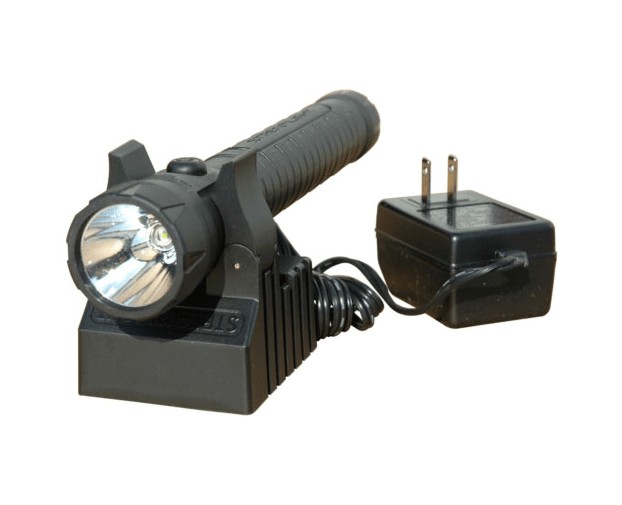 Image: Larson Electronics
If you're preparing for the end of the world, you should pack this explosion-proof flashlight in your emergency kit.
The rechargeable LED flashlight from Larson Electronics is rated Class 1 Division 1 and Class 2 Division 1, able to operate in hazardous conditions, such as gas leaks, without a risk of its innards igniting an explosion, Gizmodo explains. (It is not, as you might infer from the term explosion-proof, able to withstand a blast — bummer, I know.)
The EXP-LED-51 has an operational life of 50,000 hours. Though it's capable of outputting 180 lumens, it also includes a low-energy mode producing 50 lumens, which prolongs the battery life to 12 hours (versus four hours in high-performance mode). The flashlight includes two charging bases as well as a 12V in-car cigarette charger.