BBQ Tools Resemble Fencing Weapons
The sun is welcoming you into its warm embrace. That means it's time to start thinking barbecue. Hammacher Schlemmer has a set of heat shield barbecue tools that resemble fencing weapons. The handles were designed to protect knuckles from the grill's heat. The barbecue set includes a spatula, fork and tongs. Their oversized heads let [...]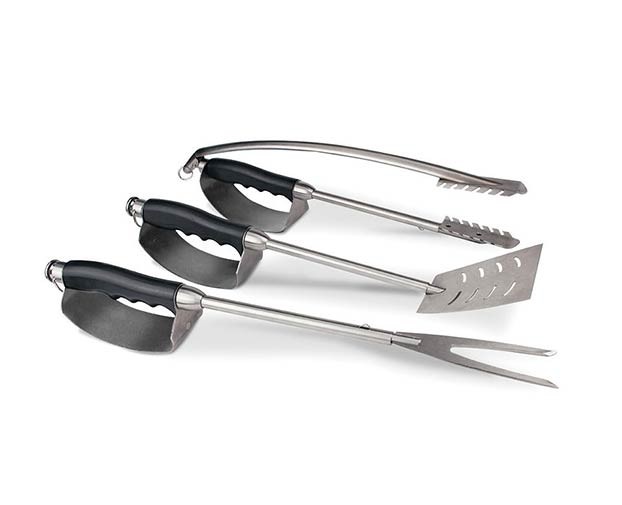 Image: Hammacher Schlemmer
The sun is welcoming you into its warm embrace. That means it's time to start thinking barbecue.
Hammacher Schlemmer has a set of heat shield barbecue tools that resemble fencing weapons. The handles were designed to protect knuckles from the grill's heat.
The barbecue set includes a spatula, fork and tongs. Their oversized heads let cooks easily turn heavier items, such as steaks or large burgers. The set is available for $79.95.