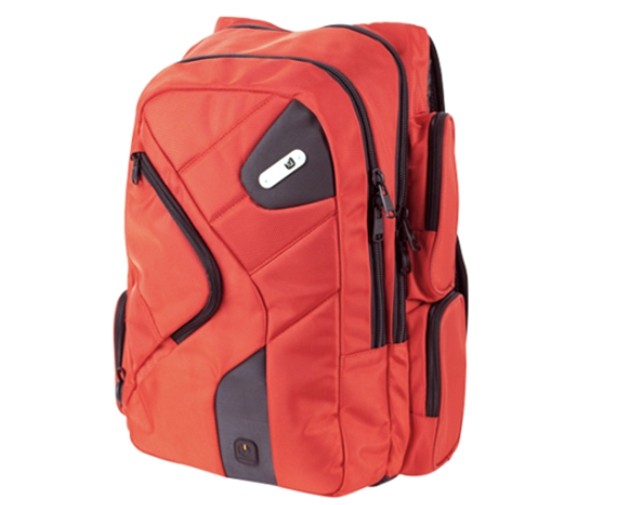 ful Powerbag Deluxe Backpack: $169.99
You have to watch out for combo devices. If one part fails, you might find yourself totally S.O.L. (Printer-copier-scanner-faxers, I'm looking in your direction.) Another common problem with multi-minded gizmos is having to sacrifice separate functionality for the sake of combining them, such as the photo quality of early camera phones. Conversely, well-designed combination devices are valuable in how well their functions both perform independently and are integrated together. In the case of the Powerbag Deluxe Backpack, it's a comfortable carry-all with good storage, provides respectable portable power and features intelligently built-in circuitry. In other words, it's not just a bag with a battery dropped in.
The Powerbag's 6,000mAh battery resides in a special pouch within the main compartment and offers twice the capacity of a popular solar backpack. The side pouch has Mini-USB, Micro-USB and Apple 30-pin connectors wired right in, making it the best place to store/restore your phone, camera and/or iPod. A dedicated tablet compartment (also good for e-readers) is conveniently located close to the 2.1A output USB port. To charge the system, uncap the water-resistant AC power port and plug in the handy adapter (included). Press the power button on the outside of the bag and lights through the fabric indicate the battery level — hold it down a couple of seconds to start it charging your devices. Naturally, this backpack also has all the requisite pockets for mints, pens, cards and other business paraphernalia, including a back compartment that easily stows up to a 16-inch laptop.