Back to Basics: Simple Handset for All Devices
Sometimes you want to make a call with a regular phone -- just not with a landline.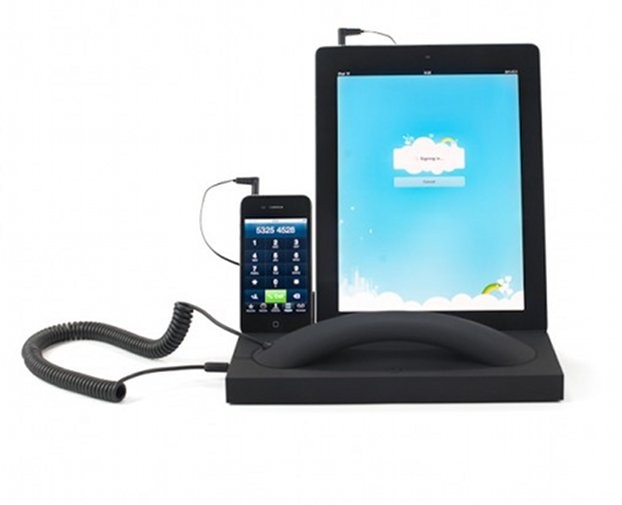 Curve Twin: $59.99
The prevalence of mobile phones and VOIP calls have made landline handset phones almost obsolete. The hyped-up controversy over radiation exposure from cell phones has persuaded mobile phone users to go hands-free. According to Native Union's site, only 1 to 5 percent of radiation is absorbed by a user through the handset, compared with 100 percent when using the phone alone. I can't confirm nor deny how accurate those numbers are, but I can say that using a handset does make long conversations easier. Holding a warm mobile phone to your face does not make for a clear complexion.
Novelty retro handsets are easy to find, but they can lack in the quality department. Native Union is attempting to bring back the former household staple with the simple and cleanly designed Curve Twin. The dual-line handset has retractable jacks to use more than one device when Skyping or making normal calls. The set comes with a soft touch mount to hold both devices, but the handset can be disconnected and used with one device for mobility during a conversation. A USB adapter and splitter cable are included with the kit to use with VOIP software on a PC. The handset also has noise reduction capabilities, providing a clearer call with any device.