Autonomous Plane Lands on Aircraft Carrier
The U.S. Navy is testing an aircraft that will land on aircraft carriers without a pilot.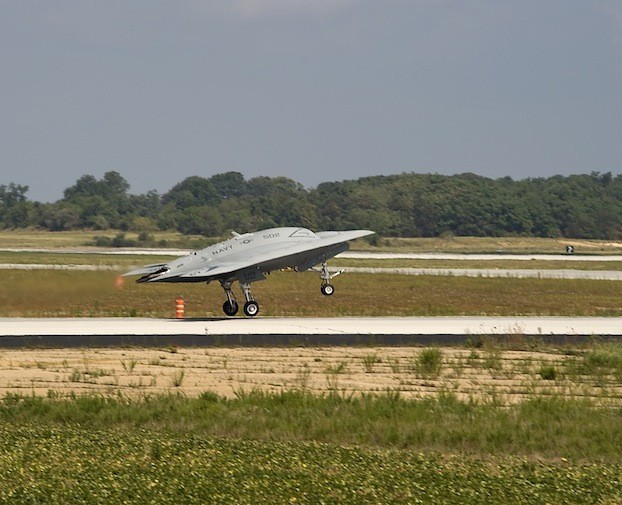 Aircraft that fly autonomously, without a pilot on board or even on the ground are taking to the air. Now the U.S. Navy is pushing a robotic airplane to do something many human pilots never master: land on an aircraft carrier.
The plane is the X-47B, and it's the first aircraft that flies completely on its own. The flight took place at the Naval Air Station at Patuxent River, Md., (otherwise known as Pax River), with the plane taking a quick jaunt around Chesapeake Bay.
PHOTOS: Five Scariest Bioweapons
Unlike the more familiar Predator drones, the X-47B doesn't need a pilot in a control room. Once programmed it will launch, complete a mission, and come back, with no input from anyone.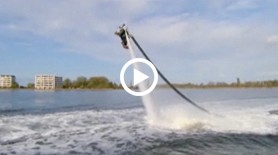 DNEWS VIDEO: JET PACK: IS IT POSSIBLE?
The plane didn't go as fast as many unmanned aircraft currently in use –- it hit a speed of 180 knots, or about 200 miles an hour, whereas some drones hit speeds twice that. It reached an altitude of 7,500 feet and flew for 35 minutes. Such unmanned planes are going to fly a lot higher and longer once they enter service.
It's the first flight by the U.S. Navy, and the second set of test flights for the plane. The idea is to try out the aircraft systems that would be used if it were flying to and from an aircraft carrier. It also has to show it can be launched with the catapults used at sea, and land on the relatively short carrier runways. The only systems on the plane tested were the flight controls – there were no sensors or weapons on board.
BLOG: Pentagon Tests Hypersonic Flying Bomb
Sometime next year the Navy hopes to test it aboard a real carrier, though it will have to prove itself at Pax River first.
The X-47B, built by Northrop Grumman, made its debut last year at Edwards Air Force Base, where it made a 29-minute flight at an altitude of 5,000 feet. The aircraft was transferred to the Pax River base in June.