Authentic Pin-Up Bomber Jackets Drop Top Gun Style
Remember all those iconic photos of WWII bomber pilots posing in their leather jackets with pin up models painted on the back? Well, you don't have to join the Air Force to score one. Cockpit USA has been the official supplier of leather bomber jackets to the US Air Force since the 80s. And fortunately [...]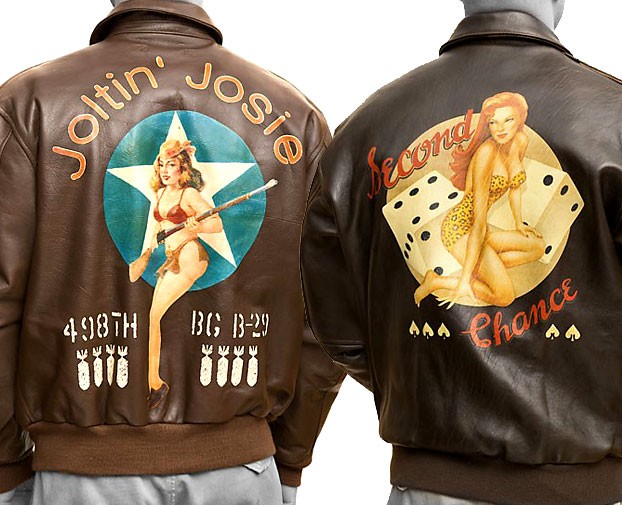 Photos: Cockpit USA
Remember all those iconic photos of WWII bomber pilots posing in their leather jackets with pin up models painted on the back? Well, you don't have to join the Air Force to score one.
Cockpit USA has been the official supplier of leather bomber jackets to the US Air Force since the 80s. And fortunately for aviation fans, they also sell these made-in-the-USA pilot leathers to the public.
Their line of "Pin Up" jackets are made from 100% antique lamb and feature authentic vintage pin up art from the original A-2 jackets screened on the back. And all come with an embroidered lining printed with a pilot's map and other items from that era.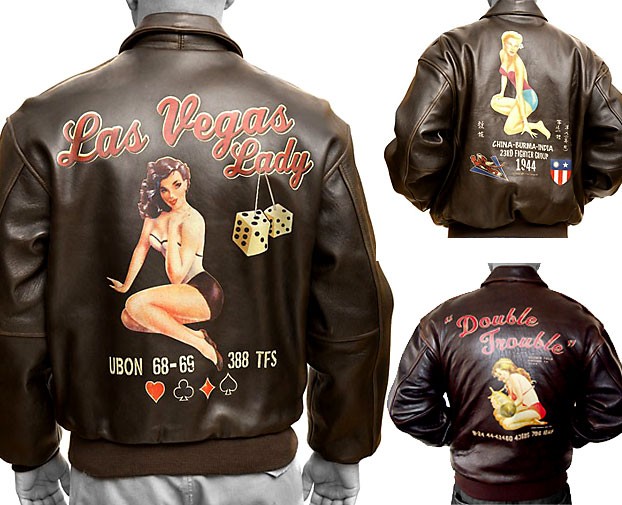 If pin-ups aren't your style, Cockpit USA also has a line of A-2s made with slim, sturdy horsehide, modeled after the originals, including the Airborne 506th Infantry jacket made famous in Band of Brothers, and the Tuskegee Airmen jacket featured in the movie Red Tails.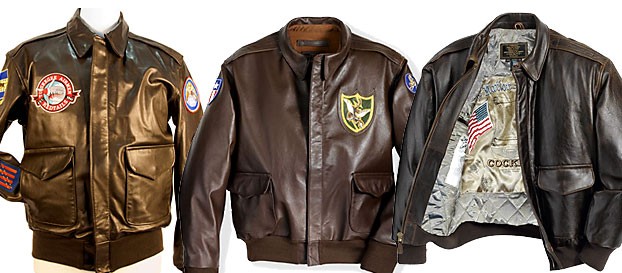 Plan on wearing yours in colder climates? Go with the G-1 jackets, made of antique lamb with wool cuffs and real shearing collars. The actual jacket worn by Top Gun pilots, many feature vintage, embroidered squadron patches.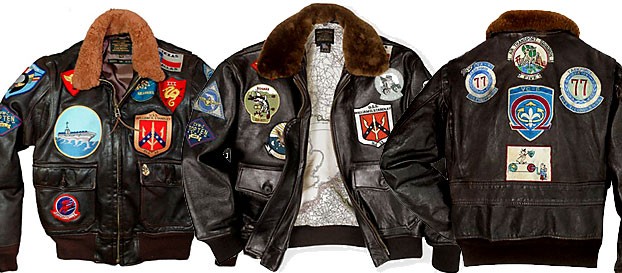 All Cockpit USA jackets have touches like interior pockets for carrying maps, mission orders, or just a cell phone, snap collars, and generous outside pockets. Although they are "vintage aged," they are made to last through decades of use, just like the originals.
And don't worry, I would never end this post with a corny line like, "These jackets are the bomb." Never.