Attention Hot Rodders and Customizers: New 1940 Ford Coupe Body Shells Now Available
What's old is new again as Ford Motor Company is adding to its stable of licensed reproduction body shells for sale. Complementing the 1965-1970 Mustang bodies is the 1940 Ford Coupe steel shell that is officially licensed by Ford and ready for home-builders and custom repro garages to impart their unique touches. "Like its older [...]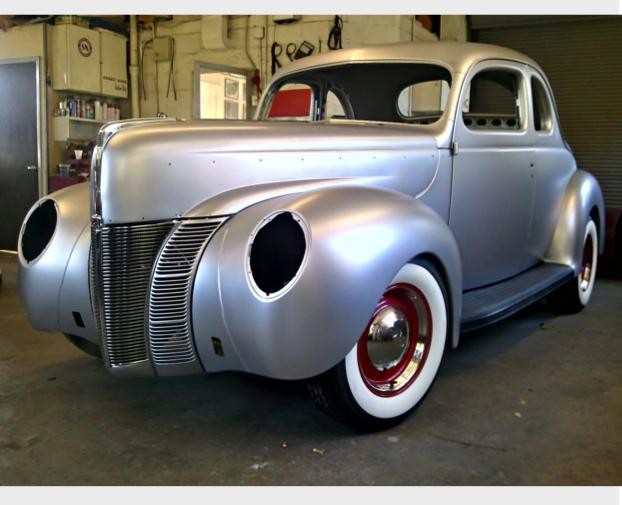 Images courtesy Ford
What's old is new again as Ford Motor Company is adding to its stable of licensed reproduction body shells for sale.
Complementing the 1965-1970 Mustang bodies is the 1940 Ford Coupe steel shell that is officially licensed by Ford and ready for home-builders and custom repro garages to impart their unique touches.
"Like its older 1932 Deuce Coupe and younger Mustang siblings, the 1940 Ford is a bodystyle and design that represents Ford at its best," said Dennis Mondrach, Ford Restoration Parts licensing manager. "The 1940 Ford Coupe has always been highly sought after and collectible. Unfortunately, good, solid restorable examples have become hard to find and expensive, so this faithful reproduction is bound to prove popular."
Ford is launching the 1940 Coupe availability with a custom model at SEMA in Las Vegas this week and hobbyists will enjoy the endless powertrain options for the new reproduction body shell as it can be ordered with a stock firewall that accommodates the original Ford flathead V-8 or opt for a recessed firewall that will allow the addition of larger, modern engines.
For more information and to see what is available for the 1940 Ford Coupe head over to www.fordrestorationparts.com. Pricing for the new body shells start at $11,900 plus shipping.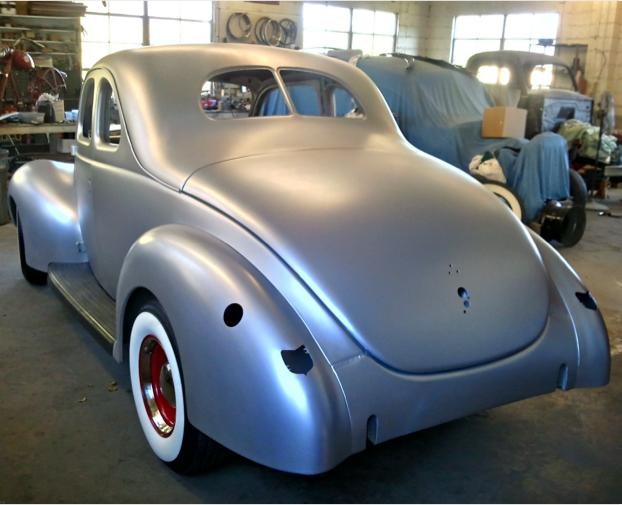 "When you see a beautifully restored 1940 Ford, it is like a piece of jewelry," Carpenter said. "People just really love the lines of that car. It is timeless and appeals to all ages."