ATM Dispenses Medical Marijuana (Video)
Here's a new meaning to dispensing marijuana. Autospense is a vending machine that makes it possible for marijuana patients to get their bud any time of day. So far, there's only one machine in operation in Orange County, but Dispense Labs, which makes Autospense, hopes more dispensaries will offer this secure machine, which it will [...]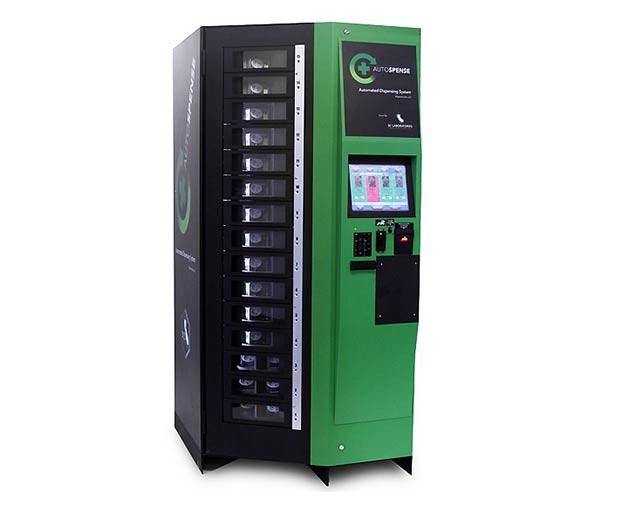 Image: Dispense Labs
Here's a new meaning to dispensing marijuana. Autospense is a vending machine that makes it possible for marijuana patients to get their bud any time of day.
So far, there's only one machine in operation in Orange County, but Dispense Labs, which makes Autospense, hopes more dispensaries will offer this secure machine, which it will lease for about $1,500 to $2,000 per month.
The touchscreen system is designed to work like an ATM. Patients swipe their registration cards, enter a PIN, make their selection and pay (cash, credit or debit). For customer satisfaction and high (heh) profits, operators should consider placing this next to the 90-second pizza vending machine.