Art Installation Uses Analog Clocks to Give You the Time Digitally (Video)
What do you get when you combine 24 minimalist analog clocks? A gorgeous functional art installation. The Clock Clock from Humans Since 1982 uses analog clocks to give you the digital time, according to Gizmag. Clever, right? On the surface level the Clock Clock is essentially nothing more than 24 old-skool analog clocks fixed together [...]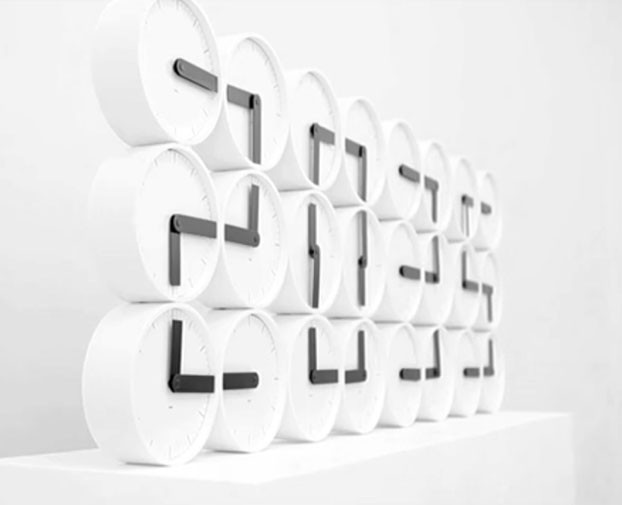 Image: Screenshot
What do you get when you combine 24 minimalist analog clocks?
A gorgeous functional art installation. The Clock Clock from Humans Since 1982 uses analog clocks to give you the digital time, according to Gizmag. Clever, right?
On the surface level the Clock Clock is essentially nothing more than 24 old-skool analog clocks fixed together in a grid three clocks high and eight clocks across. But it's how they all work as one complete unit that makes this clock a sight to behold.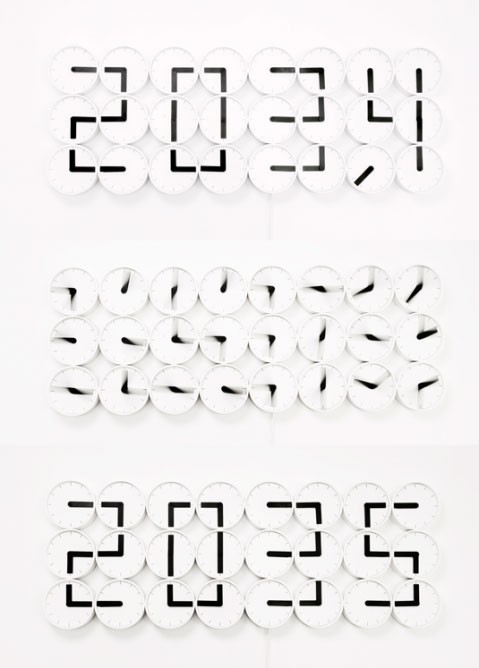 Image: Humans Since 1982
Four groupings, made up of six clocks a piece, coordinate to display each number with their hour and minute hands. The Clock Clock is available as a limited-edition piece from Brussels' Victor Hunt gallery and New York's Philips de Pury. Pricing available upon request, which is art speak for you probably couldn't afford it.