Are You Ready for Slacklining? Excitement, Exercise a Few Feet Off the Ground
You may not ever attempt to walk a tightrope across Niagara Falls, but if you're looking to increase your balance, get a little exercise and have some fun, then it's time to try slacklining. If you thought slacklining and tightrope walking were basically the same thing, you couldn't be more wrong. Tightrope walking is more [...]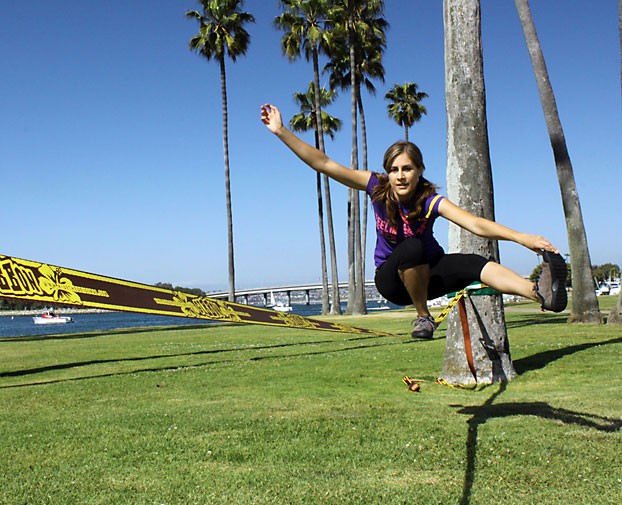 Photos: Gibbon Slacklines
You may not ever attempt to walk a tightrope across Niagara Falls, but if you're looking to increase your balance, get a little exercise and have some fun, then it's time to try slacklining.
If you thought slacklining and tightrope walking were basically the same thing, you couldn't be more wrong. Tightrope walking is more "circus," geared towards showmanship, done at heights and in dangerous situations to thrill audiences. Slacklining? It actually has a purpose built into the fun. According to Gibbon Slacklines, the leader in the industry, slacklining originated from rock climbers in climbing camps in Yosemite back in the 70′s.
While camped out for weeks charting new routes, they would pass the time by rigging their climbing ropes a few feet off the ground  to walk across. They were looking for some fun, but found it improved their core strength, their balance, and their climbing movements.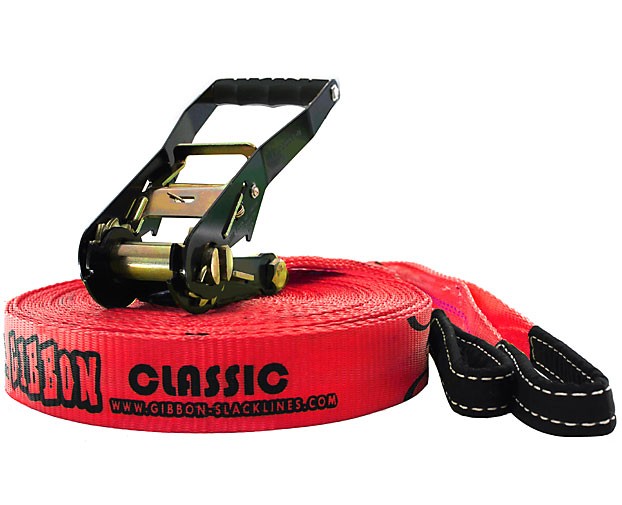 The Gibbon Red Classic starts at $74.99
Today, Gibbon has made slacklining easy for anyone to get into. Made from strong, durable 2-inch webbing, their slacklines come with a ratchet to add tension that makes it easy to attach the line to a couple of trees, poles, or just about anything vertical that can hold your weight. And to adjust to the amount of slack you want: less slack for an easier walk, more slack for a challenge.
Then all you need to do is climb on and walk from one side to the other. And while it sounds easy enough, it'll work your core as you try to balance yourself on a line with low tension. A line that moves side to side.
And when you get good at it, you can try your hand (or feet, actually) at tricklining. Gibbon has a line of lines made out of trampoline material that are more dynamic (read: springy), and allow you to bounce and  perform a variety of tricks. There are even tricklining competitions all over the world.
So let the Wallendas own the tightrope, and walk over canyons, waterfalls and between buildings… we'll get our excitement (and exercise), just  few feet off the ground.