Are You Naked Under those Gloves? Try Some Handerpants
Don't go commando under your winter gloves - stay extra cozy with some choneys for your hands! Handerpants are cotton fingerless gloves, made to look just like your favorite underwear, tighty-whiteys. Suitable for just about any occasion where an extra dose of giggles is called for: According to the website, Handerpants not only absorb sweat [...]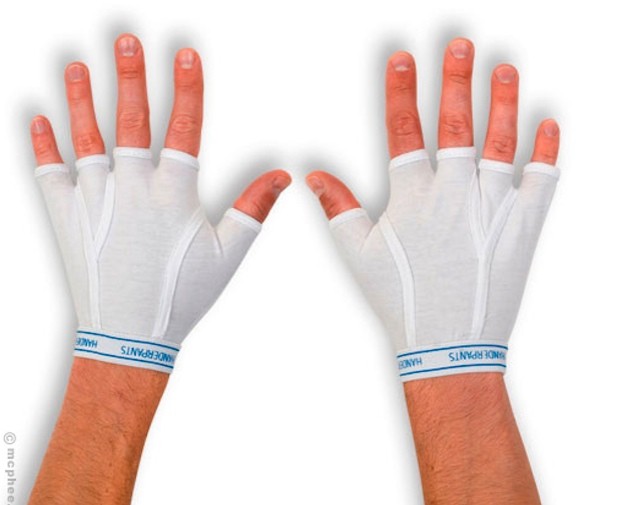 Don't go commando under your winter gloves – stay extra cozy with some
Don't go commando under your winter gloves – stay extra cozy with some choneys for your hands!
Handerpants are cotton fingerless gloves, made to look just like your favorite underwear, tighty-whiteys. Suitable for just about any occasion where an extra dose of giggles is called for:
According to the website, Handerpants not only absorb sweat and reduce chafing, but they are also useful for distracting your enemies, and can even add a little somethin' extra to your next jazz hands performance. Available from Archie McPhee for just $11.95.