Are You A Fracking Ignoramus?
As fracking outruns the science of its impacts, there is hope amid the angry rhetoric. The first step is to find out what all the shouting is about. Continue reading →

The heat is being turned up in the fight against fracking, but where is the science? It turns out that there is a lot of rhetoric and not a lot of science — yet — behind what most people are hearing about this infamous method for extracting more natural gas from the ground.
Let me make it clear: I am not an advocate of fracking. In fact I have my own reasons to oppose it. What I absolutely do advocate, however, is basing opinions on facts and not hearsay.
Top 10 Most Polluted Places on the Planet
Sadly, the hearsay is winning right now. Today in America most people are miserably ignorant about what fracking is, according to a recent study released by the Yale Project on Climate Change Communication. Of the more than 1,000 people the Yale researchers polled, "13 percent did not know how much they had heard [whatever that means]; 39 percent had heard nothing at all; 16 percent heard a little; 22 percent heard some; and 9 percent heard a lot," according to a paper on the study published in journal Energy Policy.
ANALYSIS: US Cutting Carbon Pollution With Fracking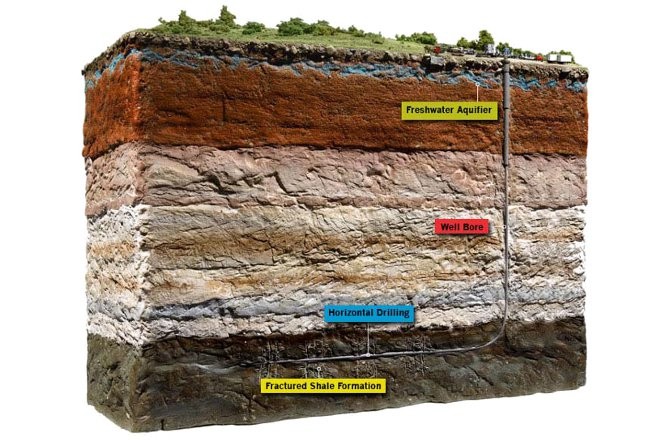 Cross section model of a fracking operation. Credit: California Dept. of Water Resources.
Translation: only about one in ten people felt they were even familiar enough with the matter to form an opinion. Yet, every week I get loads of anti-fracking emails from various political/environmental organizations. Among these emails are stories that have little or nothing to do with fracking at all. They are tales of the hazards involved in living near more traditional natural gas wells which have had "fracking" slapped into the headline just to get more clicks.