Are National Parks Essential?
Closing the national parks is costing $76 million daily. Should parks be deemed essential and remain open?
Within hours of the federal government shutdown, National Park rangers were trekking towards backpackers to warn them they had 48 hours to leave the confines of the park.
The closures are costing so much -- $76 million a day -- that some states are dipping into their own funds to re-open their "national treasures."
During the government shutdown of 1995-96, parks didn't take the same hit because the closures came during off-peak months. But October is prime tourist season for many parks. The National Park System recorded 279 million visits in 2011.
Still, it's not likely that many national park lovers agree with Republican Ted Cruz, who protested the closures at a World War II monument in Washington, D.C.,  that national parks should remain open during a government shutdown.
The Coalition of National Park Service Retirees, for example, "believes that Congress should pass a budget this year and every year so the federal government of the United States can always be open -- including all National Parks. Our position is that Congress needs to get its act together and stop playing partisan games by passing a federal budget now and in all future years," said Joan Anzelmo, spokesperson for the Coalition.
Robert Earle Howells, who writes frequently about national parks, including the book "The Ten Best of Everything: National Parks," is waiting for the shutdown to end so he can travel to Joshua Tree National Park for a project. Still, he doesn't think the parks should be singled out.
"As dearly as I love our national parks, I don't want them to be a pawn in a ransom game any more than I want the Affordable Care Act or the salaries of government officials to be," he said. "As special as they are, I don't think they should receive special status or special scrutiny (during a shutdown)."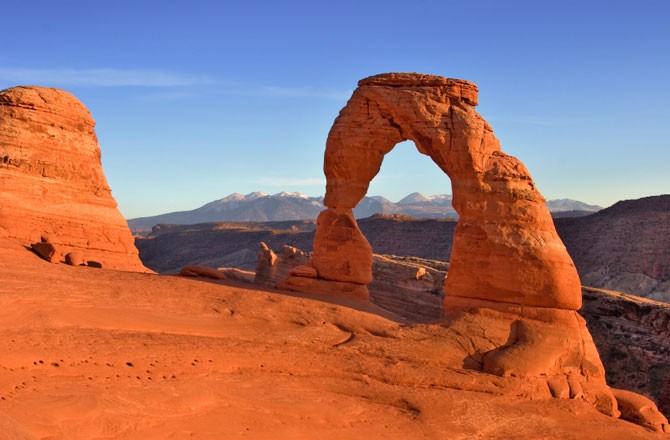 iStock
National Parks are minimally staffed (with workers not receiving paychecks) during the shutdown, leaving some parks vulnerable to joy rides and vandalism. Fossils have been stolen, and artifacts tampered with, Anzelmo said.
"Our National Parks have been an exemplar to the world, and now we look so foolish," she said. "On some level, the harm being done by this shutdown can't even be calculated. I just don't know how you undo the damage."
Some of the most popular parks require waiting on lists for years to visit certain areas: kayaking down the Colorado River in the Grand Canyon, for example, or climbing some of the country's grandest mountains. For those who missed their spots, there's no recourse other than starting over at the bottom of the list.
At this time of year, visitors flock to the East Coast parks to see autumn leavers, and to the Grand Tetons to hear the elk bugling during elk mating season.
"I have heard visitors here near Jackson (Wyo.) are just heartbroken," Anzelmo said.
In the meantime, the Statue of Liberty and Grand Canyon used state funds to open Saturday for most of this week. Mount Rushmore will open Monday through Oct. 23. Rocky Mountain National Park will be open until Oct. 20. And Utah is spending $166,572 per day to reopen all its parks.
Views of such stopgap measures are mixed. Anzelmo worries opening some parks while others remain closed will further splinter the country. Others applauded the moves.
Don't expect the barricades of the remaining parks to come down soon: A fiscal plan being hammered out by House Republican seemed to fall apart Tuesday morning, keeping the government in shutdown mode.
"It affects me personally and professionally," Howells said. "Believe me, I want them open."