App Ditches the Scanner and Trip to Kinko's Fax
Just in time for tax season, this app could turn your smartphone into a high-quality document scanner. ->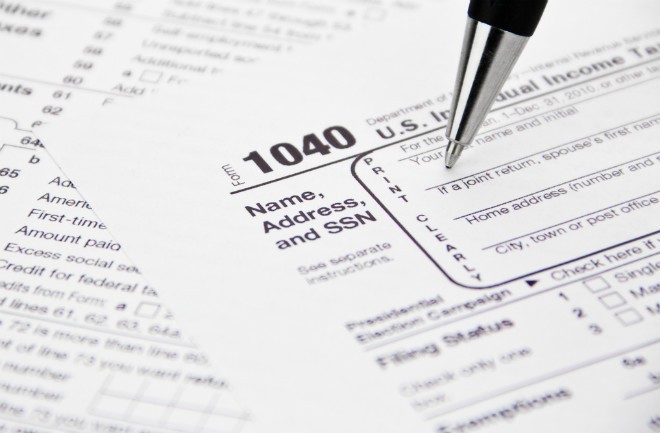 Maybe one day we can finally ditch the expensive scanners and annoying trips to the fax machine. Computer scientists in Palo Alto are developing an application that could turn our smartphones into high-quality document scanners.
Apple App Could Turn Strangers Into Walking ATMs
We're able to handle more and more financial interactions using our phones but there's still a gap. Not that long ago I tried taking digital photos of a tax-related letter for my accountant using a smartphone camera. The photos weren't sharp enough, so I ended up at a fax machine. Post-processing apps exist but they can't always improve the quality.
A group from Fuji Xerox's FX Palo Alto Lab, known as FXPAL, developed an app they're calling Smart Document Capture or SmartDCap for short. Led by senior research scientists Francine Chen and Laurent Denoue, the app automatically reads a document, predetermines the photo quality, and adjusts to take the best possible picture of it.
The team, which is presenting their app next month at the International Conference on Intelligent User Interfaces in Santa Monica, reported that images captured using SmartDCap were sharper and better framed on average than images using an internal smart phone camera app.
"We performed a subjective evaluation comparing SmartDCap and the Android Ice Cream Sandwich (ICS) camera application," the team wrote in their conference paper abstract. When they asked users to compare the image quality, the users said they found the SmartDCap images better and felt it was just as easy to use as ICS.
Dot Map Shows Every Person In The US, Canada
I'll be the first to admit that a document scanning app isn't the most scintillating piece of news ever. But if this can advance smartphone capabilities without requiring a whole new phone, then maybe I won't have to spring for an expensive document scanner after all. And anything that could effectively kill the fax machine deserves some credit.