An orangutan advocate is donating iPads to zoos to gives apes access to interactive technology.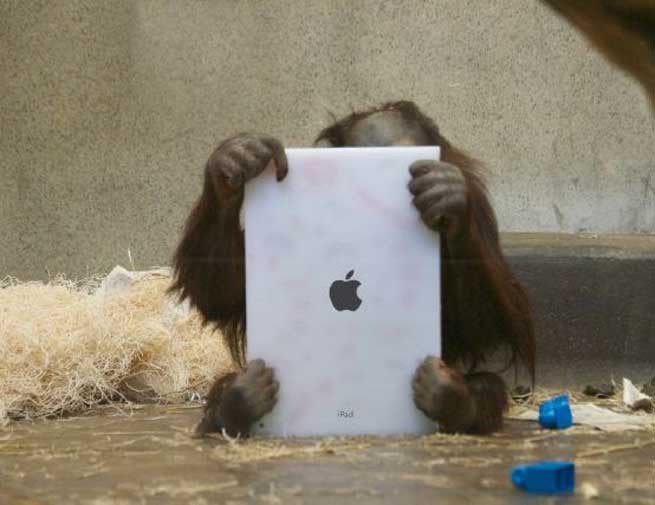 Orangutans are considered to be one of the most intelligent of all primates. And so maybe it's no surprise, then, that app developers are now creating programs for these animals. It's not a marketing scheme, but a way to stimulate the apes. As part of Orangutan Outreach, founder Richard Zimmerman has donated iPads to zoos in Milwaukee, Florida, Houston and Atlanta.
The interactive technologies allow the apes to play drum noises or finger-paint in electronic mediums. Zimmerman says he hopes the animals will also be able to use Skype or FaceTime to communicate remotely with other orangutans at zoos in other cities. For more details, visit Apps for Apes, where you can also donate money.