Anyone Missing a Giant Head?
A college crew team finds an oversized head bobbing in the Hudson River. Its origin remains unknown. Continue reading →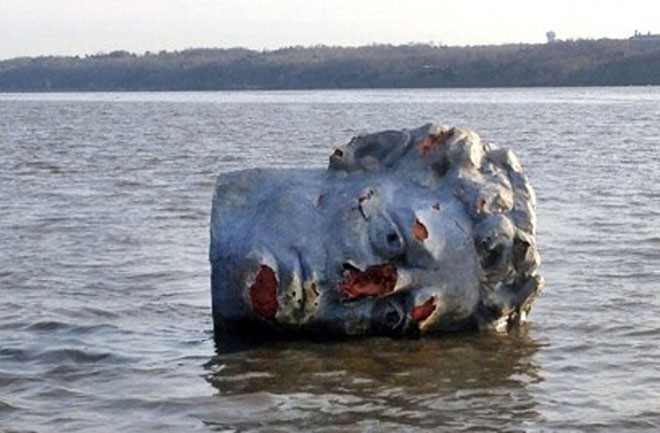 A college crew team was out rowing on the Hudson River in New York when their coach noticed something odd bobbing in the water: a giant head.
It "looked like something out of a futuristic dystopian movie," Marist College crew coach Matt Lavin told Newsday. "I thought it was Lady Liberty's head."
NEWS: Big Foot Mystery Afoot: Bear, Human, or …?
About 10 rowers managed to pull the head from the river onto the Marist boat dock. Thankfully the head was not made of flesh and bone, but fiberglass and Styrofoam.
Up close it does not, in fact, resemble the Statue of Liberty, but appears to be modeled after a statue from ancient Greece or Rome.
So far, no one has claimed the head and its origin remains a mystery. Marist spokesman Greg Cannon says he hopes that media attention on the find may help solve who lost their head. via Newsday.
Photo: Matt Lavin/Marist College