Angry Birds Take a Joyride on Curiosity with NASA's Help (Video)
When Angry Birds forayed into space, we saw some pretty interesting stunts: a takeover of the Seattle Space Needle, a National Geographic book and of course a NASA scientist who explained the physics of these aerodynamic birds (and pigs) in space. Now, Angry Birds has its sights on Mars. Parent company Rovio has partnered up [...]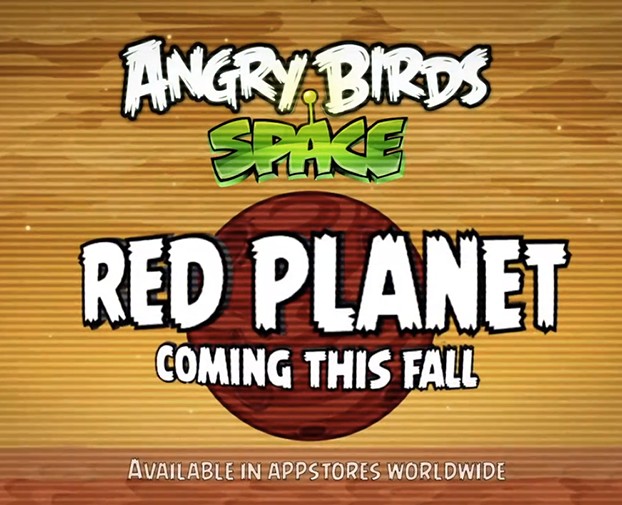 Image: Rovio
When Angry Birds forayed into space, we saw some pretty interesting stunts: a takeover of the Seattle Space Needle, a National Geographic book and of course a NASA scientist who explained the physics of these aerodynamic birds (and pigs) in space.
Now, Angry Birds has its sights on Mars. Parent company Rovio has partnered up with NASA (such a good sport) to offer a Curiosity-themed episode within Angry Birds Space. A description of what to expect:
The piggies have hijacked the Curiosity Mars Rover — but instead of searching for ice crystals, they're looking for eggs! Dodge explosive volcanoes and fire asteroids as you blast through 20 fiery levels! Say hello to the brand new astronaut pig! And find three hidden rovers and landers to open special bonus levels and discover more about the NASA missions!
"We're huge NASA fans, and we were all cheering the Mars Curiosity rover as it touched down," said Peter Vesterbacka, chief marketing officer of Rovio Entertainment. "So, working together on the Mars update was a perfect fit."