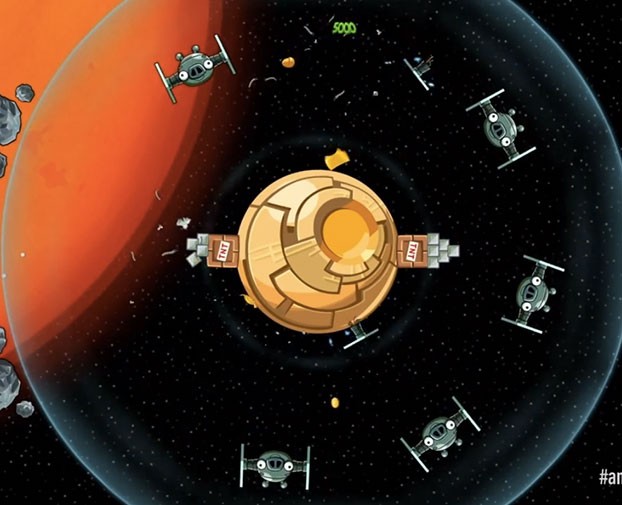 Image: Screenshot
In a galaxy far, far away, flying birds attempt to knock over structures floating in space.
Lucasfilm might now be a part of Disney, but that doesn't mean it's loyal to Mickey. The production company has also licensed the Star Wars brand to Rovio, which released a few new trailers, below, for Angry Birds Star Wars. This seems like a logical move given its blast off into space and jaunt around Mars earlier this year.
Looks pretty fun, huh? The game features the birds as Star Wars favorites, including Luke Skywalker, Princess Leia, Chewbacca, R2-D2 and C-3PO in stout cartoonish form. On the dark side, there's even Darth Vader and Stormtrooper piggies.