Angry Bird Catapulted Into Space
Going boldly where no Angry Bird has gone before, the "plain old projectile" red bird blasted-off inside a Soyuz capsule bound for the space station.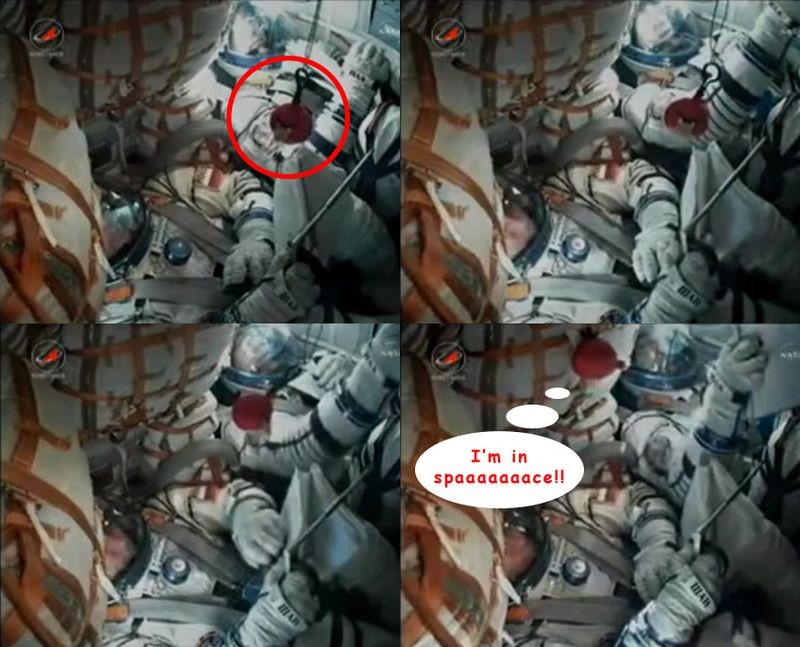 Not satisfied with being catapulted across iPhone and iPad screens all over the world, this particular Angry Bird (the "plain old projectile" one) decided to use the ultimate catapult to blast himself into space: a Soyuz-FG booster rocket.
Seen here dangling from the cockpit during last night's Soyuz launch sending three men into space, the little red toy is more than just a mascot; he's a representative of the most recent pair of iPads to be sent to the International Space Station (ISS).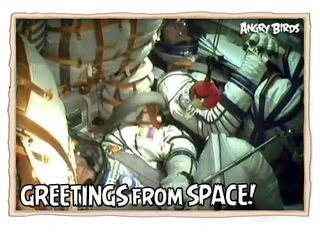 NEWS: Blast Off! Russia Successfully Launches Soyuz
This particular soft toy had a practical use, too — it was used by cosmonauts Anton Shkaplerov and Anatoly Ivanishin, and NASA astronaut Daniel Burbank as a "zero gravity indicator."
According to CollectSPACE.com, the Angry Bird was selected by Shkaplerov's 5-year-old daughter for the flight, and he would have done her proud.
During launch, the camera inside the capsule could clearly see the dangling bird. Nine minutes into the flight, just after third stage separation (9 minutes 25 seconds into the video below), the bird did his thing: he floated freely, signifying the capsule had reached orbit and the crew was experiencing microgravity.
"As you can see from the Angry Bird floating above Shkaplerov, the crew has reached orbit," the NASA launch commentator said humorously in the live NASA TV footage of the launch.
I'm no app developer, but I think this might be the perfect time for Angry Bird creators Rovio to consider a Special Space Edition…