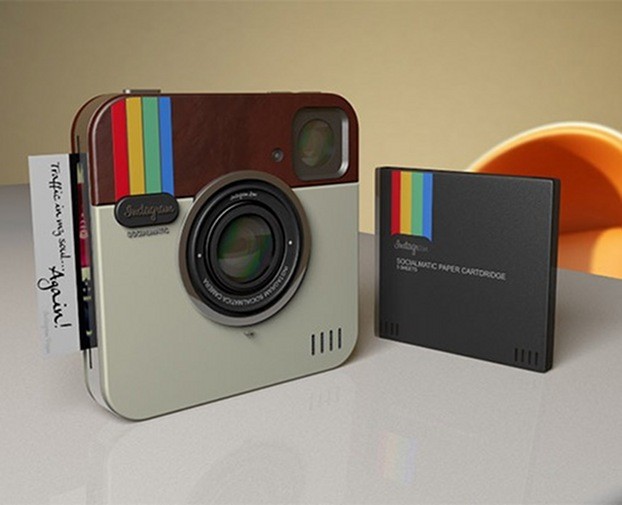 Remember those things called photographs that we used to have developed to capture our memories? Those touchable snapshots that we could hold in our hand, tack on a wall or put in a frame? Remember?
PHOTOS: Top 10 Social Networking Sites
Thanks to digital cameras, social media and camera phones, developing film in this day and age has all but gone the way of the dinosaur. However, who thought vinyl records would still be spinning on turn tables? Even as cassette tapes, compact discs and digital downloads came along as dethroning technologies, vinyl albums have still managed to withstand the test of time, even if they are apart of a niche market.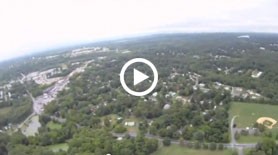 DNEWS VIDEO: IPHONE IN SPACE EXPLAINED
Looking to cater to that same vein of tangible nostalgia, but still keeping in stride with today's digital social media landscape, Italian design firm ADR Studio has created a concept for the "Instagram Socialmatic." The device would bridge online photo sharing with instant prints similar to the ones Polaroid cameras once spit out.
Modeled after Instagram's app icon, the device would include a touchscreen, LED flash, optical zoom and 16 GB of storage. It also sports two lenses: one for capturing images and another for applying 3D filters, scanning QR codes and for webcam applications. It also would have Wi-Fi and Bluetooth capabilities and integrated Instagram and Facebook apps for uploading photos.
However, what sets the Instagram Socialmatic apart is its internal printer with refillable paper and four-color ink cartridge that provides you with a physical copy of your photo. Each print includes the username of the photographer and a QR code that anyone can scan to follow that user's profile. Similar to Polaroid photos, there is a white space at the bottom of the picture for you to write your "comments" on. Also, adhesive strips on the back of the image allow you to "post" your photos, just like you do on Facebook, Twitter and Instagram.
BLOG: Facebook Hangers Tell You What You Should 'Like'
For sure an interesting concept, but that's all it remains — a concept. I could see a device like this being marketable if it could somehow be integrated into a smartphone, but not if it's a standalone device. What do you think? Would the Instagram Socialmatic be a thumbs-up throwback or a device that's dead in the water?