An Igloo Made of Books (Photos)
Colombian artist Miler Lagos's piece titled Home is a self-supporting compact dome made of books -- sort of like a literary igloo, one could say. The installation at New York City's Magnan Metz Gallery was Lagos' first U.S. show, which took place in the fall. The structure is carefully composed of different types of books [...]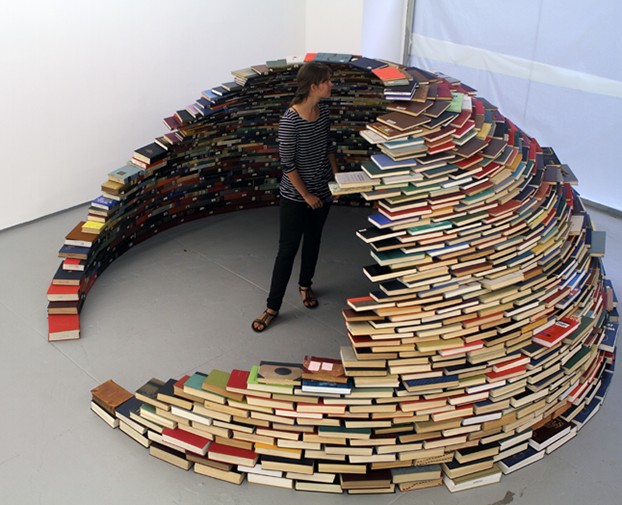 Image: Miler Lagos
Colombian artist Miler Lagos's piece titled Home is a self-supporting compact dome made of books — sort of like a literary igloo, one could say.
The installation at New York City's Magnan Metz Gallery was Lagos' first U.S. show, which took place in the fall. The structure is carefully composed of different types of books from a defunct U.S. naval base library.
The layers of foreign language dictionaries, medical reference series, geographical studies and psychology volumes are laid like bricks along a cylindrical shape. The resulting structure is an outer white shell created by the condensed paper pages, while the interior reveals a patchwork of colorful bindings.
Home takes the shape of an igloo because the structure is symbolic of Eskimo culture and how they pass of knowledge to the next generation. There's also a striking contrast between igloos' fragility and how it acts as shelter against the fierce cold. "Understanding how Nature works is a human need for countless reasons, such as prevention, control and intervention, but in the end Nature can also teach us new lessons," according to Magnan Metz. "Igloo serves to remind us of the delicate balance at play between Nature and Culture."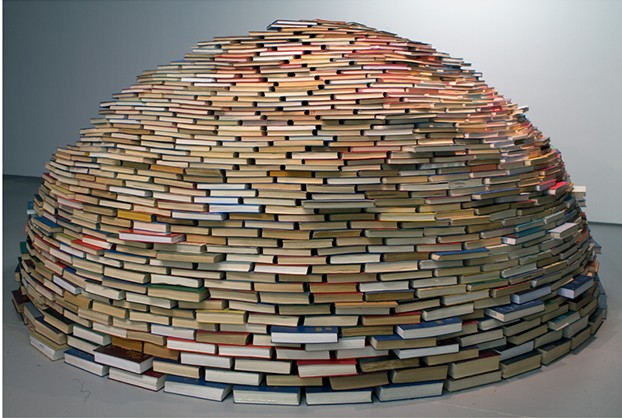 Image: Miler Lagos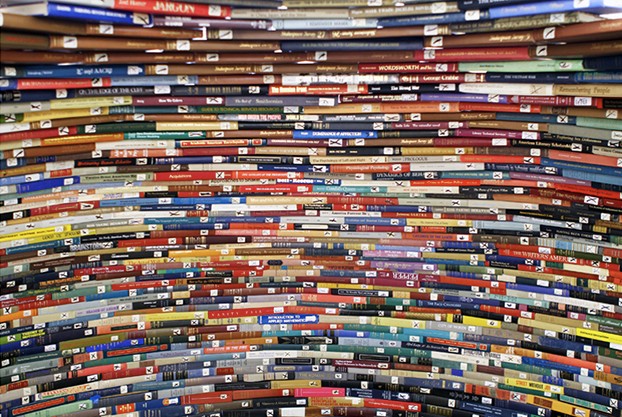 Image: Miler Lagos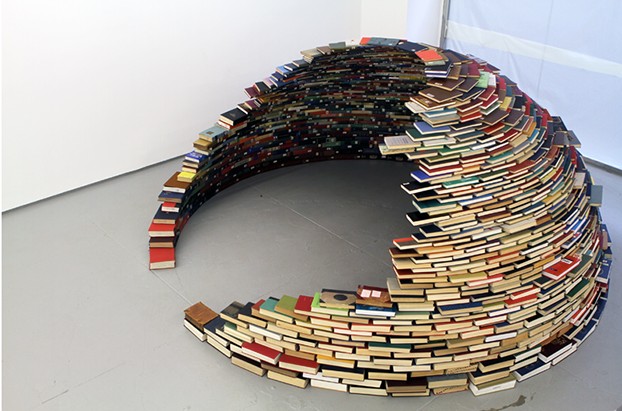 Image: Miler Lagos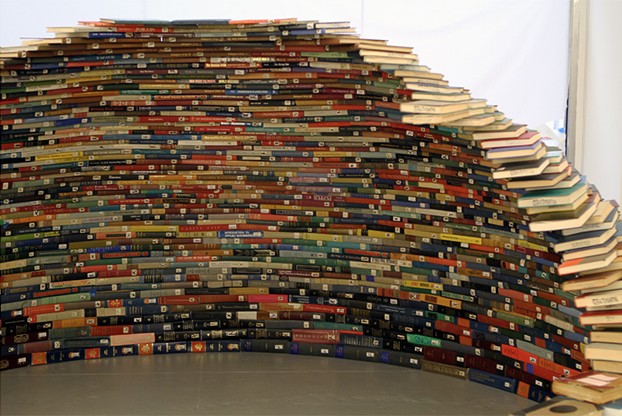 Image: Miler Lagos
Image: Miler Lagos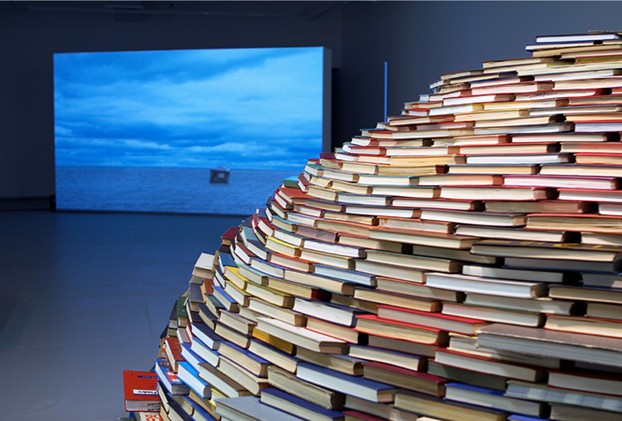 Image: Miler Lagos