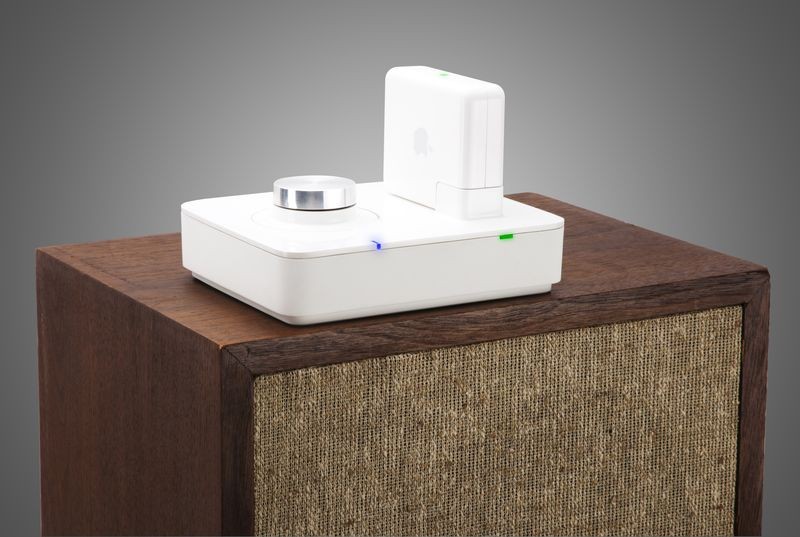 Twenty: "Under $200"
Sometimes what makes a new technology great is how it takes advantage of old technology. Our favorite Griffin Technology product introduced at CES was a little white box that empowers your non-powered loud speakers to join the 21st century in kickin' out wireless jams. Named for its number of output watts per channel, Twenty uses an Airport Express to grab the AirPlay stream, decode it and send lossless, amplified sound through your trusty old bad boys.
In addition to iTunes, you'll be able to wirelessly stream via any AirPlay-enabled app, such as iheartradio, NPR Music, Pandora or Spotify. In addition to red and black speaker wire posts for right and left speakers, the amp will have an S/PDIF digital optical input and come with a Toslink hook-up for connecting the Airport Express. According to a company rep, Twenty will be available for under $200 in Q2. That's more than enough time to find and dust off the biggest speakers you've got.
Credit: Griffin Technology