American Suzuki Filing Chapter 11, Ending Auto Sales
The Board of Directors for American Suzuki Motor Corporation has decided to commence reorganization under Chapter 11 and wind down its automobile business in the States to concentrate on motorcycle, ATV, and marine products instead. ASMC sales have been down and the automaker is at the bottom of the sales charts in terms of units [...]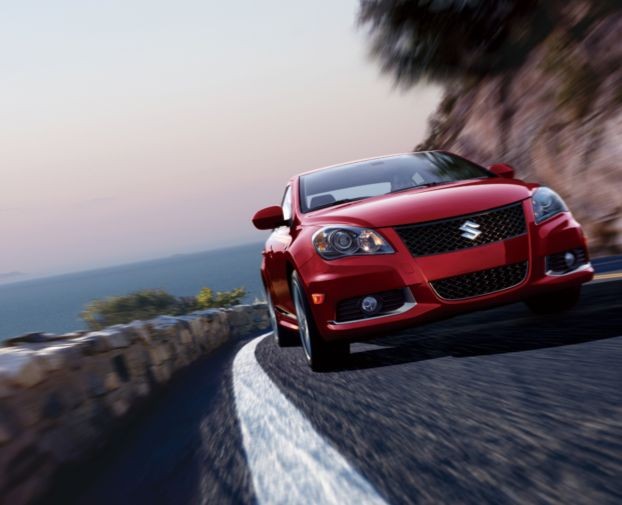 Image courtesy Suzuki
The Board of Directors for American Suzuki Motor Corporation has decided to commence reorganization under Chapter 11 and wind down its automobile business in the States to concentrate on motorcycle, ATV, and marine products instead.
ASMC sales have been down and the automaker is at the bottom of the sales charts in terms of units sold in the U.S. at just a tick over 21,000 this year through October.
In an announcement yesterday, the group stated they will begin the transition of dealerships to parts and service centers to honor all warranties while also prepare for any legal action against them while also compensating its automobile dealers.
ASMC stated its inability to maintain profitability in its automobile marketing business was due to various factors including currency exchange rates, market trends, models sold here primarily being small (and therefore less profitable) cars, along with weighing projected sales against stringent U.S. environmental and safety regulations.
Currently, Suzuki offers the Kizashi, SX4, Grand Vitara, and Equator models for sale in the U.S. The ASMC media site did not list full monthly sales figures for its models for October, only saying total sales were 2,023 units, an increase of 5 percent as compared with October, 2011.
ASMC was founded in 1963 by parent company Suzuki Motor Corporation that operates in 201 countries globally and was founded in 1909 and incorporated in 1920. Global headquarters are in Hamamatsu, Japan.
No timeline has been given for the process of winding down automotive sales and the conversion of its dealership network.