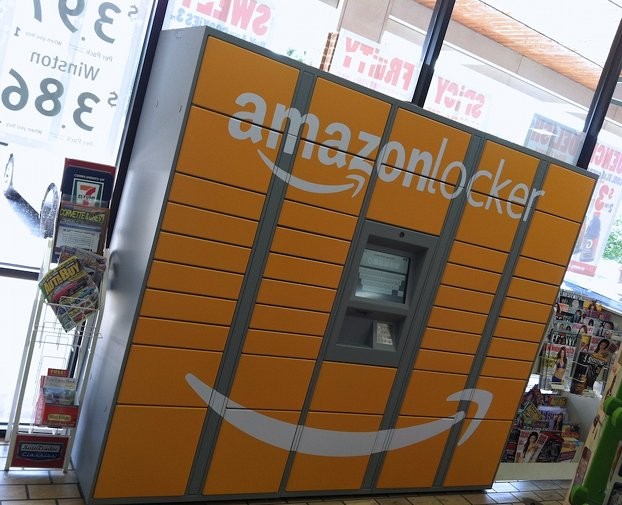 What started as a small idea in select cities seems to be spreading. Last year, Amazon began testing out delivery lockers in a Seattle area 7-Eleven to give shoppers the option of picking up their purchases rather than having them delivered to their homes or offices.
The lockers, which were also piloted in New York and London, provide peace of mind that a package isn't sitting on a door step when the recipient isn't home. When a person orders from Amazon and chooses the nearby locker as a pick-up location, she is sent a confirmation email alerting her when the package has been delivered. The email contains a code that she can use to retrieve the item from the locker.
In March, The Daily reported that the lockers haven't seen as much traffic as expected, but Amazon is still behind it. Recently, a blogger sighted a set of lockers in a Northern Virginia 7-Eleven with a fancy new orange paint job. A quick search of a few areas on the locker FAQ page, didn't reveal any locations outside of the ones mentioned, but if the concept catches on, expect to see a set of these when picking up your next Big Gulp.