Amazing Sand Murals by Artist Andres Amador Are Massive, but Temporary (Photos)
Art is as large as your imagination makes it out to be. There's no need to paint within the confines of a canvas. We saw that with Sonja Hinrichsen's snow drawings resembling crop circles, and we can also see it in the sand paints of Andres Amador, whose work is shown here. Amador, a San [...]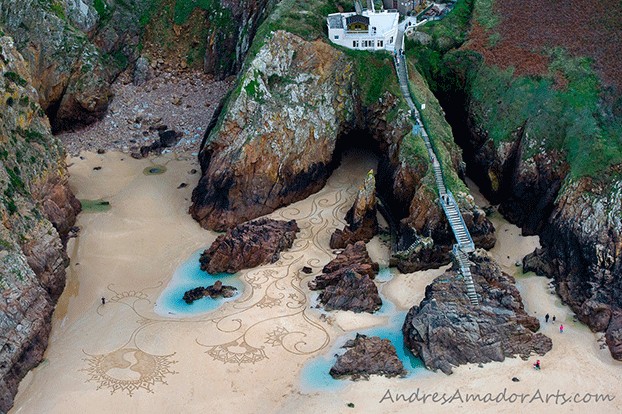 Image: Andres Amador
Art is as large as your imagination makes it out to be.
There's no need to paint within the confines of a canvas. We saw that with Sonja Hinrichsen's snow drawings resembling crop circles, and we can also see it in the sand paints of Andres Amador, whose work is shown here.
Amador, a San Francisco native, is a well-known sand artist whose work has been featured many times in the press. With good reason too, as he creates these mammoth impermanent sand paintings — here now, gone as soon as the tide comes in. He also has a soft spot, helping create a mural for an elaborate marriage proposal.) He also runs workshops where he discusses the origins of geometry and fractals and why crop circles are compelling. For more examples of his work, visit his website.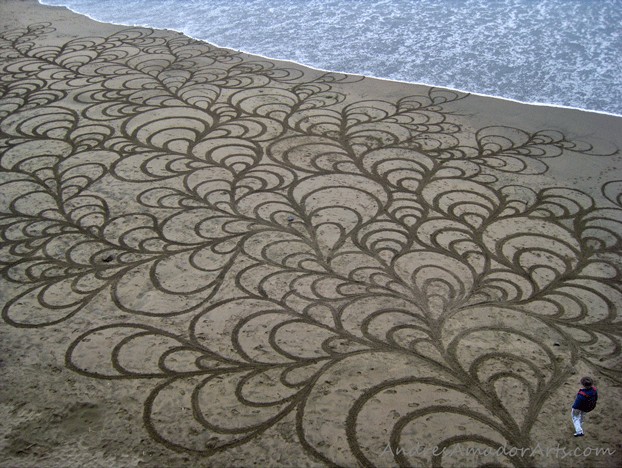 Image: Andres Amador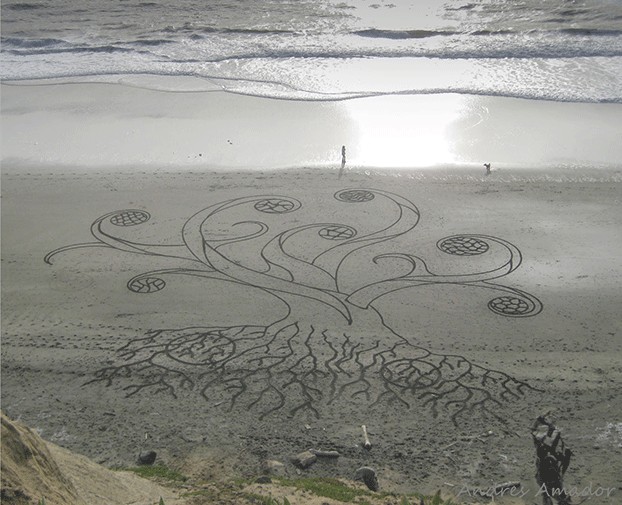 Image: Andres Amador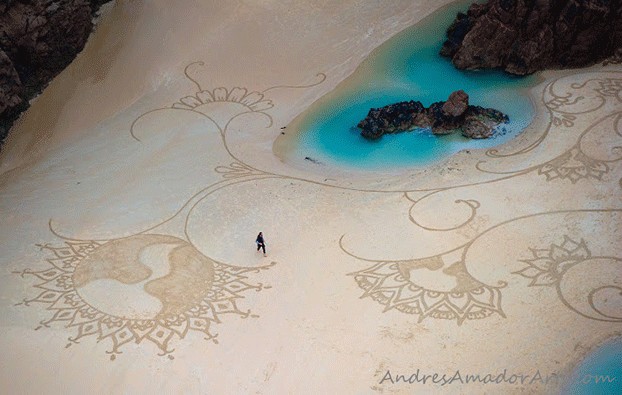 Image: Andres Amador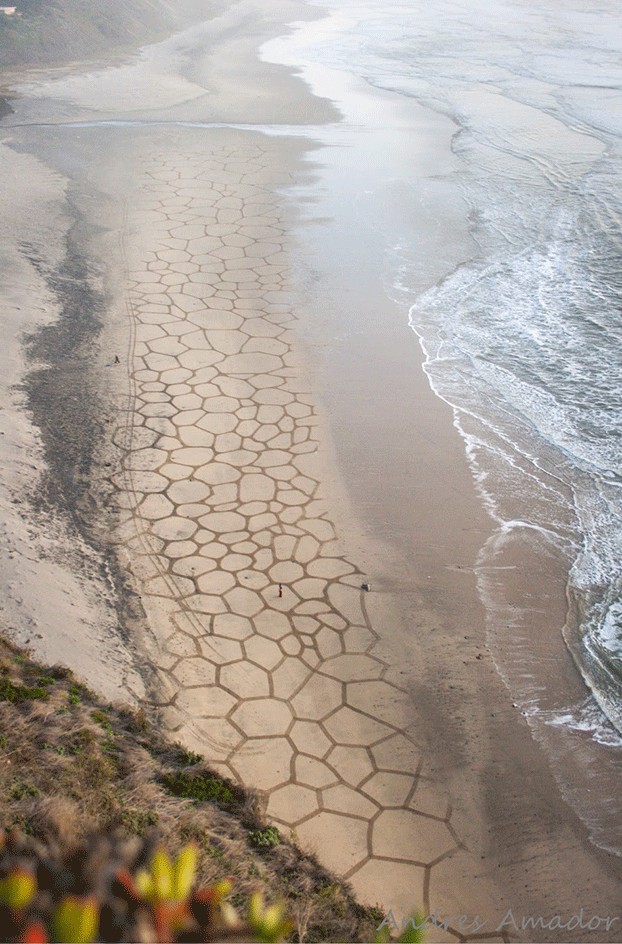 Image: Andres Amador

Image: Andres Amador