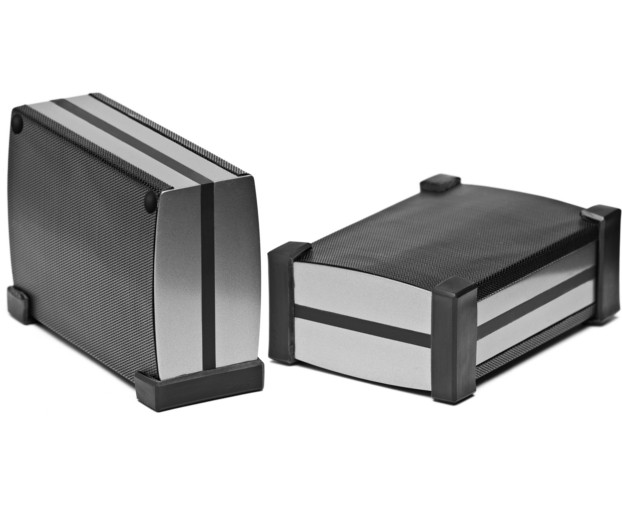 foxLO: $149
Three things CES is all about: impressively smaller versions of stuff, items that won't be out for a little while and products you have to see/hear to believe. Based on its demure stature, planned Spring release and the booming sound we experienced first-hand at the show, the foxLO subwoofer fits all three categories.
The foxLO is the latest endeavor by Soundmatters, the same folks who gave us the foxL v2, which on its own has the deepest bass of any super-compact Bluetooth speaker we've heard. So why add more? When we're at our desktops, we first add to the experience by maxing out our monitors. But the picture — so to speak — isn't complete without the telltale thundering to which we've become accustomed. As Lee Adams, VP at Soundmatters, put it to Discovery News: "We're trained from home theater to expect bass."
Even though the versatile little foxLO weighs in at a mere 1 1/2 pounds, it certainly delivered solid, cinema-worthy bass in its debut at the show. Despite the foxL's already ample low-end, plugging the foxLO into its subwoofer output was like kicking in the turbo on an already fast sports car. And for those who don't have a foxL but still want the foxLO's 25 amplified watts of boom, the foxLO can be connected directly to a laptop to take advantage of its full pass-through audio. Even better, the benefitting speaker can be charged through this mighty little rumbler's USB-A charging port.
Credit: Soundmatters