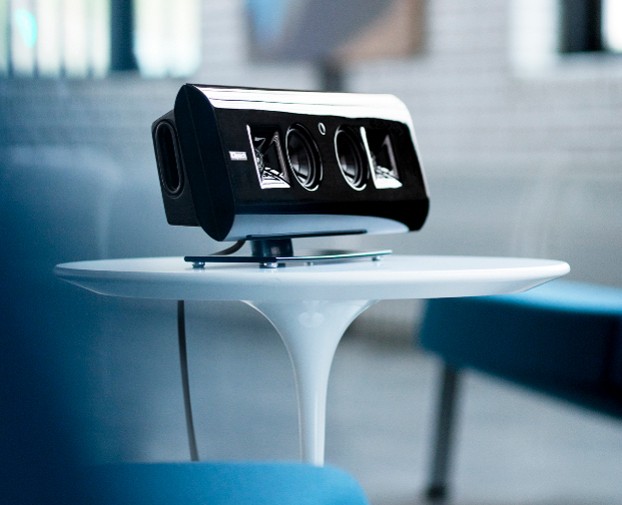 Klipsch Gallery G-17 Air: $529.99
Audiophiles with Apple technology are surely already familiar with its AirPlay system for wirelessly streaming iTunes music, and now they have a sleek new device to work with it. Klipsch's new Gallery G-17 Air is an AirPlay-enabled stereo soundbar sure to please even the most discriminating enthusiast's senses. At least as exciting for those on the Android side of the fence, however, is that the G-17 Air can also be used to stream music from smart phones and tablets that use Google's mobile operating system.
Apple users simply plug the G-17 Air into the wall and it will connect wirelessly over an existing Wi-Fi network, enabling wireless access and playback of their iTunes libraries. At 17 inches long, the G-17 Air features horn-loaded technology in an extremely thin speaker that pumps out robust, bi-amplified sound with deep bass and clear dynamic range, Klipsch says. With a sleek, minimalist cabinet in high-gloss piano-black finish, the device can be wall-mounted or settled into its dark glass base. Android users, meanwhile, need only have an Android music player app in order to be able to wirelessly stream music stored on their smart phones and tablets as well. Featuring two 2.5-inch long-throw IMG woofers as well as a USB port, the G-17 Air is due to ship this fall.