After Conquering Jeopardy, Watson Takes Up Wall Street Job
The robot that famously pwned in Jeopardy is heading to Wall Street. IBM's Watson, which defeated two of Jeopardy's greatest champions, will be working for Citigroup to analyze big data, Bloomberg reports. IBM expects to generate billions in new revenue by 2015 by putting Watson to work. The technology giant has already sold Watson to [...]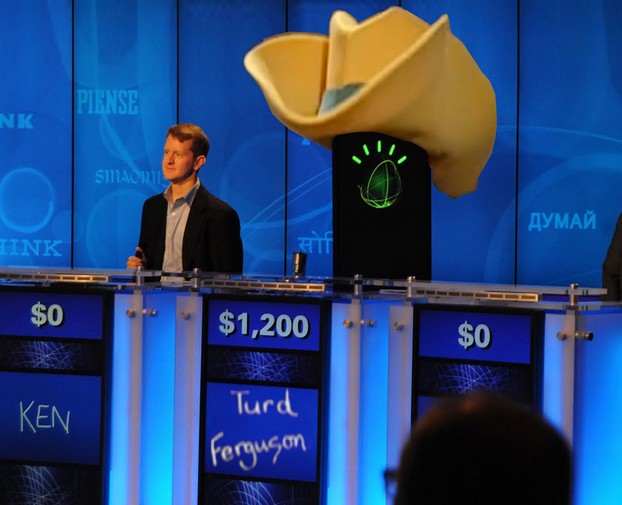 The robot that famously pwned in Jeopardy is heading to Wall Street.
IBM's Watson, which defeated two of Jeopardy's greatest champions, will be working for Citigroup to analyze big data, Bloomberg reports.
IBM expects to generate billions in new revenue by 2015 by putting Watson to work. The technology giant has already sold Watson to health-care clients, helping WellPoint Inc. (WLP) and Seton Health Family analyze data to improve care. IBM executives say Watson's skills — understanding and processing natural language, consulting vast volumes of unstructured information, and accurately answering questions with humanlike cognition — are also well suited for the finance industry.
Banks spend about $400 billion on IT in 2011. Watson is expected to help Citi identify risks, rewards and consumer wants.
Watson, named after IBM founder Thomas J. Watson, was a proud of four years by 25 scientists. The robot's brain comprises 200 million pages of information, about 1 million books' worth.