Adobe Slashes Price of Lightroom 4 in Half
Adobe's photo-management software Lightroom 4 was unveiled today, bringing along a slight facelift to its interface and new video-editing capabilities. Lightroom 4 is available beginning today for half its predecessor's cost at $149. Student and upgrade licenses cost $79. The cleaned-up interface is meant to be more intuitive for both amateur and professional photographers. For [...]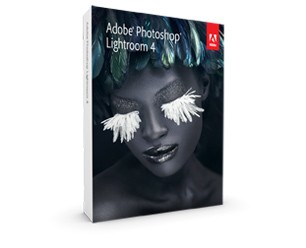 Image: Adobe
Adobe's photo-management software Lightroom 4 was unveiled today, bringing along a slight facelift to its interface and new video-editing capabilities. Lightroom 4 is available beginning today for half its predecessor's cost at $149. Student and upgrade licenses cost $79.
The cleaned-up interface is meant to be more intuitive for both amateur and professional photographers. For example, instead of three separate adjustments for exposure, brightness and recover, the new exposure setting encompasses all three. Furthermore, the sliders now default in a center zero position, a logical starting point to make adjustments.
The level of details one can recover with shadows and highlights is much higher. Furthermore, the ability to edit targeted areas of a photo is helpful, especially since a special white balance brush can adjust single images with various types of lighting.
With more SLRs shooting HD video, Lightroom 4 has adapted, now able to catalog videos with photos. The software also introduces basic editing capabilities, such as playing and trimming clips, making adjustments and exporting stills.