Adidas To Debut World's First 'Smart Game'
Tech will track a player's heart rate, power, intensity, speed, distance, and more to provide the ultimate in stats analysis.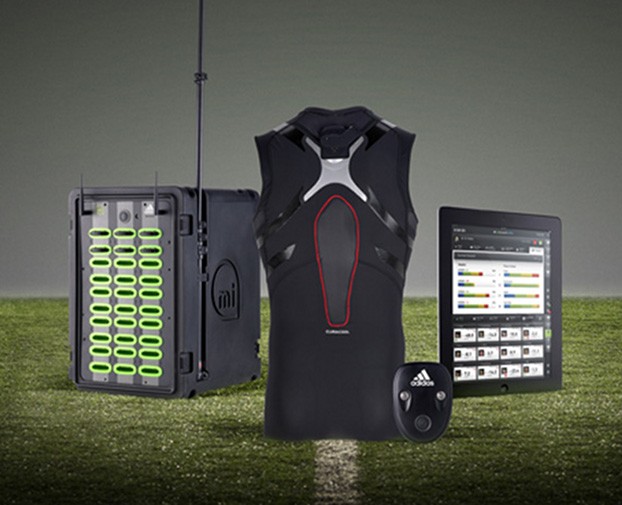 Every time I watch a sporting event on television, I'm gobsmacked at some of the statistics broadcasters pull out of their hat. Washington National's pitcher Stephen Strasburg is undefeated on overcast days on the road, but only if he's had a pregame haircut, eats two handfuls of sun flower seeds between innings and is playing in stadiums in the Eastern time zone.
BLOG: Secret To Beating Roulette Wheel Revealed
Maybe the stats aren't that detailed, but often times they seem like it. And every sports junkie, coach and journalist gobbles them up like they are jelly beans that'll predict the game's outcome.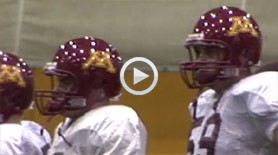 DNEWS VIDEO: SPORTS AND TECH
Well, the rabbit hole of sports stats analysis is about to get a lot deeper. Adidas will debut a new player tracking system called "Micoach" Elite System at the Major League Soccer All-Star game on July 25 in Chester, Pa.
Players insert a "player cell" into a pocket located in the shoulder blades of thier uniform. The system uses a RF radio, a 3D accelerometer, a GPS unit, a gyroscope and a magnetometer to track a player's heart rate, power, intensity of play, speed, distance covered and acceleration. The RF radio is used to relay that data to a computer on the sideline, which then routes the info to an iPad app.
PHOTOS: Sports Kicked Out Of Olympics Past
The idea is that Micoach will let coaches and trainers better analyze a player's peak level of performance, fitness level and what impact the game is having on his or her body.
"We are proud to partner with our long-term partner Major League Soccer to debut our latest innovation the micoach Elite System at the MLS All-Star Game and then across the league in 2013," said Adidas Group CEO Herbert Hainer in a press release.  "As the paths of sports and technology continue to converge, we are pleased to be pioneering in this area and continue to deliver cutting-edge innovations to teams and leagues worldwide."