A Wallet to Hold Your iPhone Lenses
While nifty, iPhone lenses are highly impractical. What's great about smartphone photography is you can snap life's unexpected moments, and more often than not, you don't have those tiny cool lenses with you. If you had a wallet for these lenses, that might be another story though. Equipment is compartmentalized and always by your side. [...]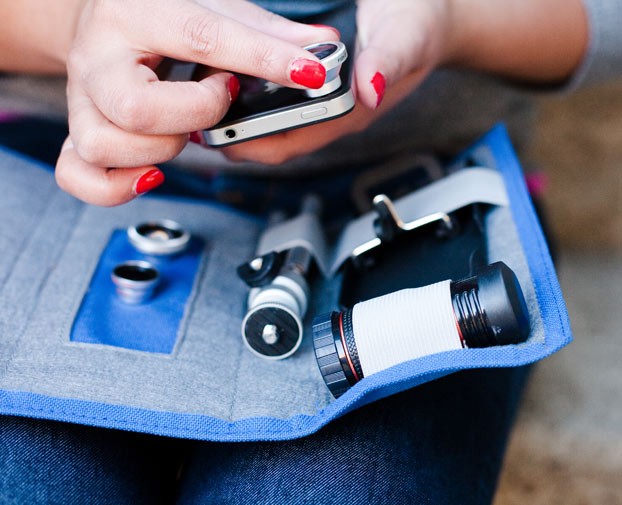 Image: Photojojo
While nifty, iPhone lenses are highly impractical. What's great about smartphone photography is you can snap life's unexpected moments, and more often than not, you don't have those tiny cool lenses with you.
If you had a wallet for these lenses, that might be another story though. Equipment is compartmentalized and always by your side. Not to mention, it'll keep your photography add-ons in pristine condition — no more cleaning lint off lenses.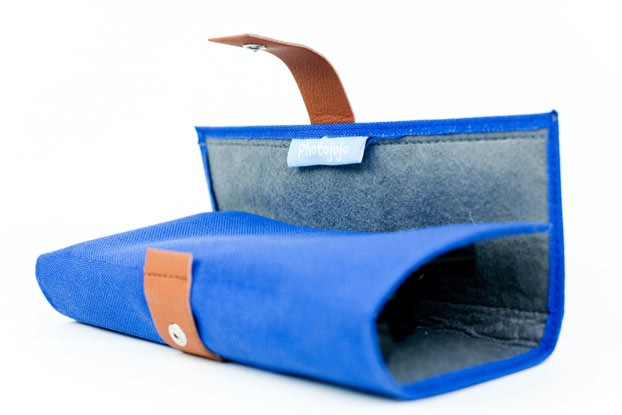 Image: Photojojo
The wallet from Photojojo builds on the site's bevy of fun photo products, including the macro, fisheye and 2x telephoto lenses, all of which I reviewed last summer. A side pocket can hold the heftier 8x telephoto lens. There are additional compartments for an iPhone case and small foldable tripod. The bag's exterior is made of tough nylon and the inside is lined with soft felt.
The wallet itself retails for $15, but the iPhone Ultimate Kit, which includes the four lenses mentioned, is sold for $79, a discount from the $100 it'd cost to buy everything separately.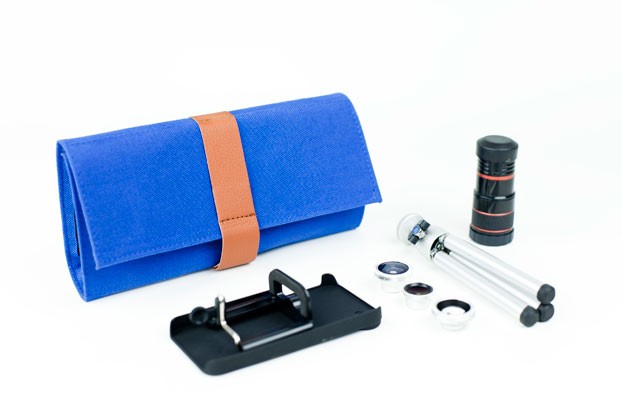 Image: Photojojo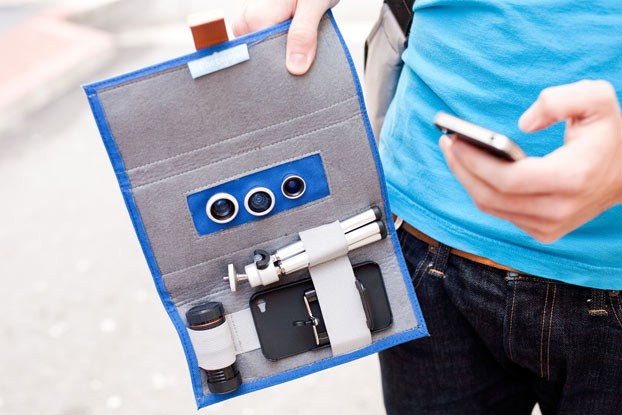 Image: Photojojo