A Slightly Different Shopping App Named Flow
This shopping aide uses augmented reality to recognize shelf products in real-time and give you info from Amazon.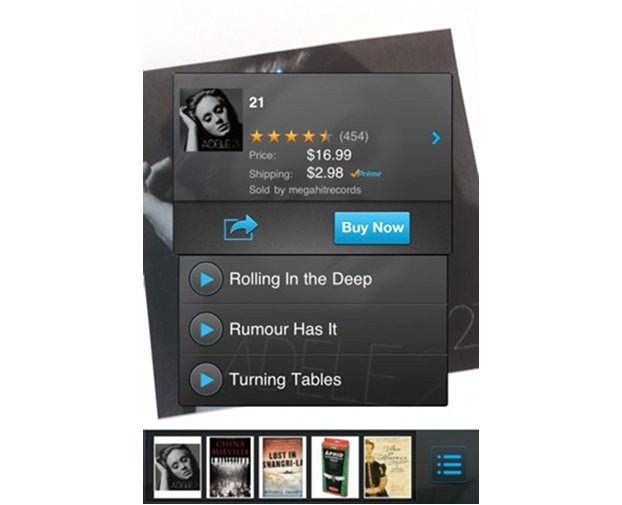 Flow Powered by Amazon: Free
Smart phones have been the nemesis of brick and mortar stores for a long time; they provide a link to online stores that consumers can use to better informed (and better priced) decisions. Another blow to their ego is coming from A9, an Amazon subsidiary, who created Flow. The unfortunately named app is an augmented reality app created for iPhone and powered by Amazon that recognizes products in real-world settings.
Gaming systems like Nintendo 3DS and the upcoming Playstation Vita, use augmented reality to superimpose sensory enhancements to the physical environments where the user is. In Flow's case, when a user points their phone's camera toward a product, whether it's a book or a pack of socks, the app will visually recognize it, or its barcode, and show product information from Amazon, including pricing and customer reviews. Flow's biggest downside is that it only checks Amazon's pricing, not other retailers like the app RedLaser or SaveBenjis, which does a worldwide price search through a search engine. Still, other shopping apps could take a cue from Flow and start using augmented reality to give real-time pricing from different retailers, making it easier for shoppers to make smart buys.
Via: Engadget
Credit: A9 Innovations, LLC