A Pop-up Camper for Your Bike (Photos)
Planning on taking off a couple days with nothing but a stuffed bag and bicycle? You mom might whine about the dangers that lurk around, but reassure her that you'll be in warm and cozy accommodations. Kamp-Rite's Midget Bushtrekka is a one-person pop-up camper that's perfect for bicycle touring. There are three compartments with more [...]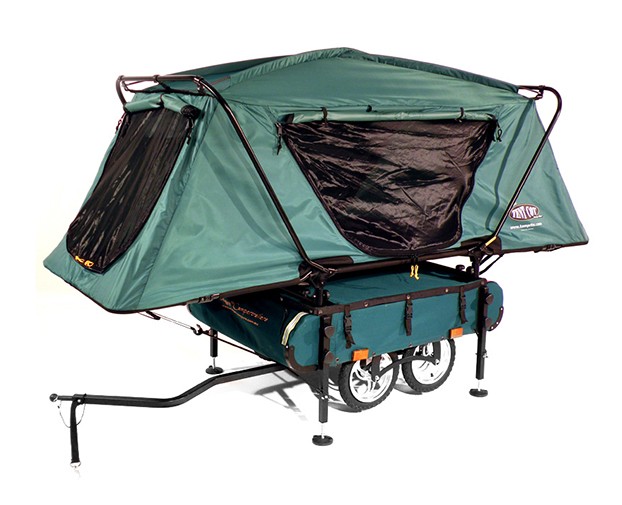 Image: Kamp-Rite
Planning on taking off a couple days with nothing but a stuffed bag and bicycle?
You mom might whine about the dangers that lurk around, but reassure her that you'll be in warm and cozy accommodations. Kamp-Rite's Midget Bushtrekka is a one-person pop-up camper that's perfect for bicycle touring. There are three compartments with more than 41 gallons of storage, and the pivoting wheels help absorb the impact of uneven terrain. The video below shows the camper before and after setup.
But as great as the Midget Bushtrekka sounds, there are two major downsides. Homes, even makeshift ones towed by bikes, are heavy, and the Miget Bushtrekka is no different, weighing in at 56 pounds. The price tag's hefty too at $899.99. Double ouch for your legs and wallet.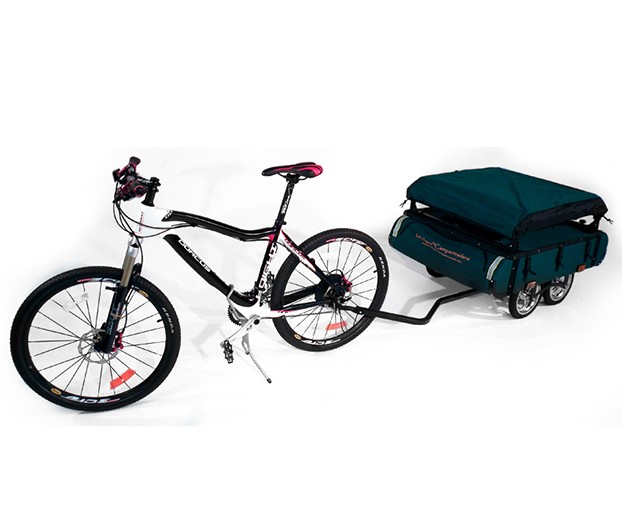 Image: Kamp-Rite
Image: Kamp-Rite