A Canon Bag For Your Groceries
What you see above is one of the most inventive grocery bags I've come across, and one photographers would love to have strapped around their shoulders. It was created by Singapore-based design agency One Paradox to promote the Canon 500D (that's the Canon T1i to us Americans), according to Gizmodo. The front shows the camera [...]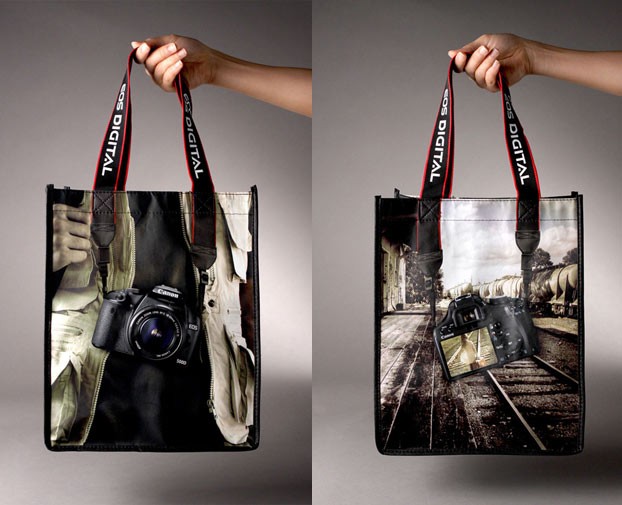 Image: Behance
What you see above is one of the most inventive grocery bags I've come across, and one photographers would love to have strapped around their shoulders.
It was created by Singapore-based design agency One Paradox to promote the Canon 500D (that's the Canon T1i to us Americans), according to Gizmodo. The front shows the camera hanging over a photographer's neck. The back shows the scene captured.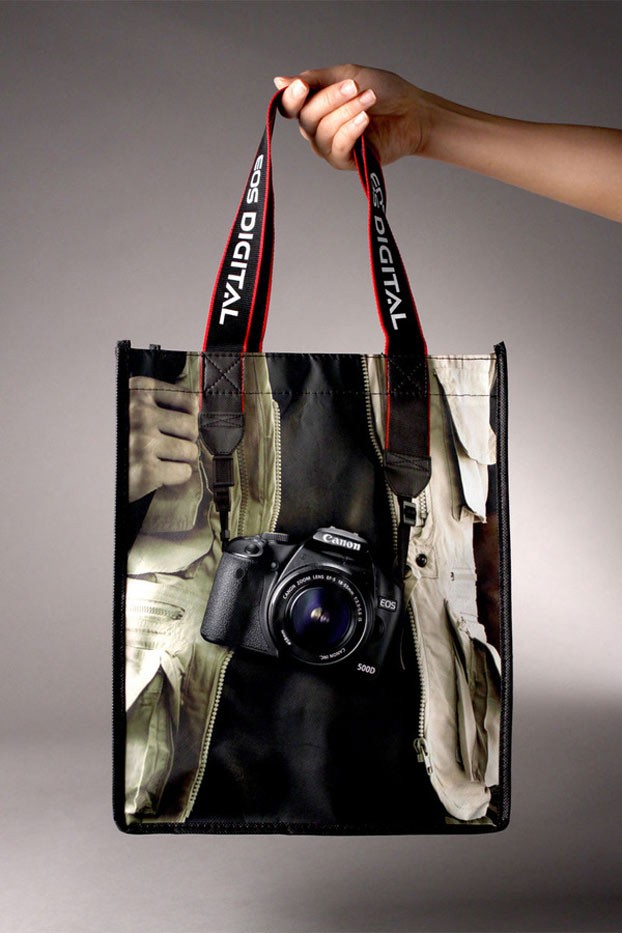 Image: Behance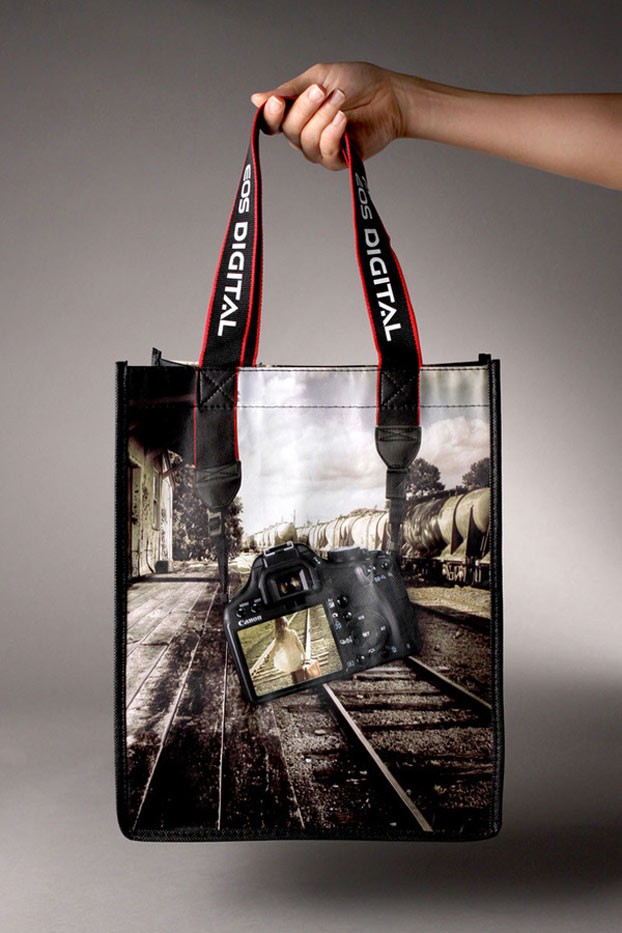 Image: Behance
As the owner of a T1i, this is muy cool. Can someone in Singapore send one stateside so I can go to Safeway in style?