A Better Drought Calendar from the Ground Up
Farmers are bracing for a possible second year of agonizing drought. A newly developed method for measuring seasonal drought patterns may help farmers foresee the worst days of the year. ->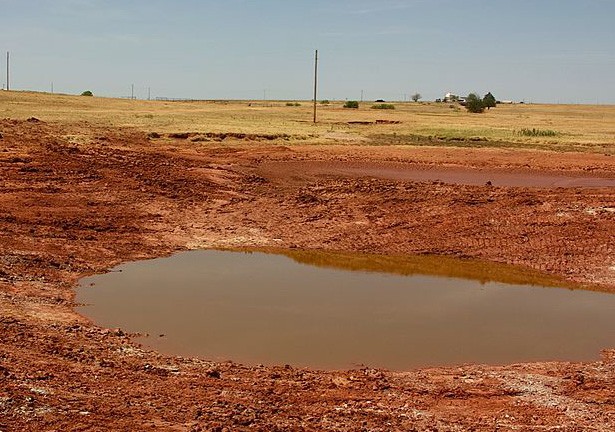 Farmers planning their spring planting are bracing for a possible second year of agonizing drought. A newly developed method for measuring seasonal drought patterns may help farmers foresee the worst days of the year, however the calendar is too limited in geographic area to help most of America yet.
The new calendars look at drought from the ground up. By using soil moisture data, as opposed to atmospheric data, Oklahoma State University agronomists developed drought prediction calendars that reflect the conditions plant roots will face throughout the year. Using the calendar, farmers can watch out for specific date ranges that may be particularly prone to dry soil and plan to irrigate.
"Atmospheric variables do not take into account soil moisture," said Tyson Ochsner, lead author of the study published in Agronomy Journal. "And soil moisture can provide an important buffer against short-term precipitation deficits."
Unfortunately, soil moisture data is not available for many areas of the nation. Even for those that do have data available, soil-based drought calendars haven't been developed. The calendars have only been calculated for eight locations in Oklahoma.
IMAGE: A pond drying in the drought in Oklahoma in 2011 (Al Jazeera English, Wikimedia Commons)