911 Responder Desperate As Nurse Fails to Give CPR
The inaction of a nurse who refused to give CPR to a dying 87-year-old raises the question of care giving policies across the nation. ->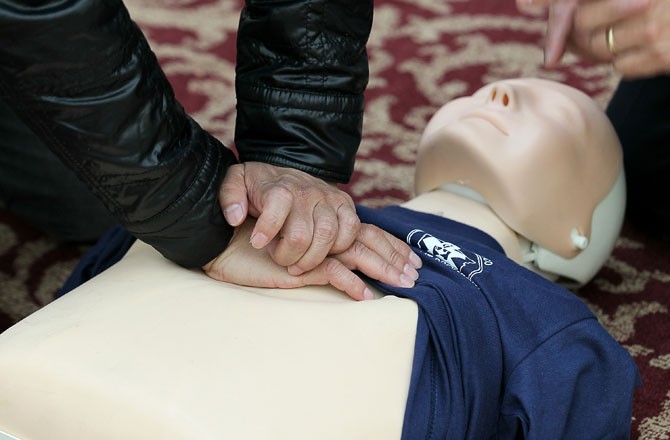 The inaction of a nurse who refused to give CPR to a dying 87-year-old raises the question of care giving policies across the nation.
A fit 87-year-old living in a care facility might have a very different opinion than someone of the same age riddled with health issues about whether or not to receive resuscitation in the case of an emergency.
After Lorraine Bayless collapsed in the dining room of the retirement home at Glenwood Gardens in Bakersfield, Calif., someone from the residency called 911.
(Listen to the 911 call here.)
Emergency dispatcher Tracey Halvorson told the person to begin CPR, but a nurse from the retirement home got on the line and said they were not permitted to do so.
"I understand if your boss is telling you, you can't do it," Halvorson said. "But … as a human being … you know, is there anybody that's willing to help this lady and not let her die?"
"Not at this time," responded the nurse.
There was no "do not resuscitate order" for Bayless, but rather a broad-sweeping policy by the retirement facility to not administer CPR to its patrons.
Halvorson begged the nurse to give the phone to someone walking on the street, anyone, who could help, explaining that the facility would not be under any legal threats.
Indeed the "Good Samaritan" law in California, as in many other states, allows people to provide emergency assistance without fear of legal retribution if something goes wrong. But nobody at Glenwood Gardens would help, except to call 911.
By the time emergency crews arrived Bayless was not breathing and had no pulse.
IMAGE: A person practices CPR compressions on a mannequin. (Justin Sullivan/Getty Images)