8 Pitches to Keep Hitters Guessing
A new baseball season means six months of excitement for fans but what feels like an eternity of frustration for some struggling hitters.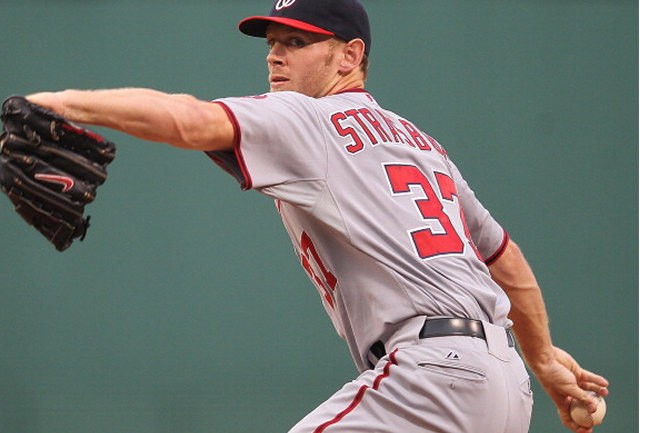 Getty Images
It's April, that time of year when everything begins to sprout: leaves, flowers, procrastinated tax returns. It's also the start of a new baseball season, the time of year when grown men of 20, 30 and even 40 years old throw a 5-ounce white leather ball surrounded by 108 stitches at other grown men -- at speeds up to 100 miles per hour.
But the here's the rub: Speed alone won't get it done. A pitcher needs to be able to do more than just throw hard. He'll need three or so solid pitches if he wants to stay in the big leagues. Fortunately for him, if he's skilled enough, that 5-ounce ball can be thrown at all kinds of speeds and be made to move all over the place, on command. Pitchers like the Washington Nationals' young ace Stephen Strasburg, above, can really flummox hitters. Take a look at the different types of pitches you'll hear about during the baseball season.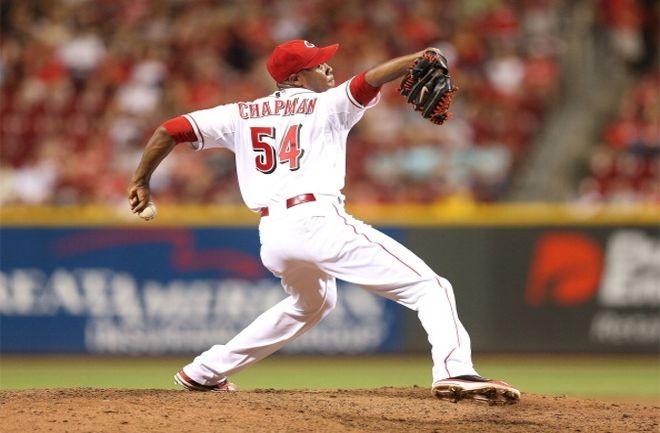 Getty Images
Here's the pitch we're all just naturally amped about, thanks to the radar gun, which lets fans know pitch by pitch how hard the man on the mound is throwing. It comes in a couple of flavors, as we will see. The four-seam fastball offers the pitcher the best command over the pitch, as well as the highest velocity. It might tend to rise a bit on the way to the plate, but otherwise, it's designed for pure speed.
Pictured here is Cincinnati Reds closer Aroldis Chapman, who threw a record-busting 105-mile-per-hour fastball in 2010. If you're standing at the plate against him, the only logical question to ask yourself is: "Why???" But there's more to pitching than just velocity.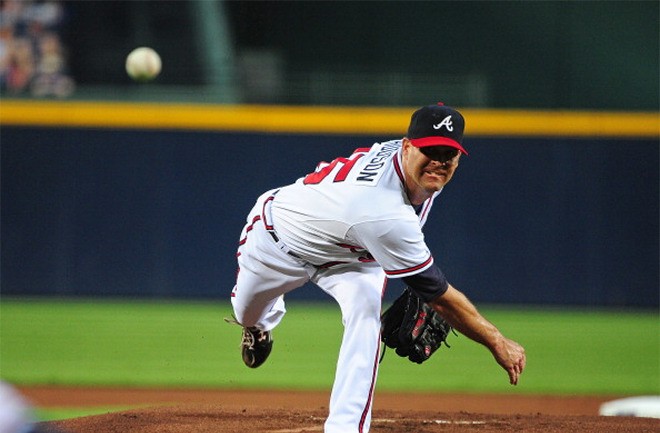 Getty Images
The tricky thing about a fastball is that at the major league level it needs to be more than just fast. It has to move too, and be thrown to pinpoint locations. Otherwise, it becomes the hitter's advantage. Throw the ball too straight, and top professional hitters will eventually dial in on it -- no matter how fast it's coming at them -- and send the ball for a long ride.
Pitchers get movement on their fastball by using different grips. We just saw the four-seam fastball, and here we have the sinker, a variant of the two-seam fastball. This pitch sinks on its journey toward the plate. Because it sinks, hitters will tend to catch the ball off the top half, hitting it toward the ground instead of the air.
When good sinkerball pitchers throw, the infielders behind them will really get a workout. Pitchers like Atlanta's Tim Hudson -- to whom the pitch has been very, very good -- get lots of ground-ball outs by throwing sinkers.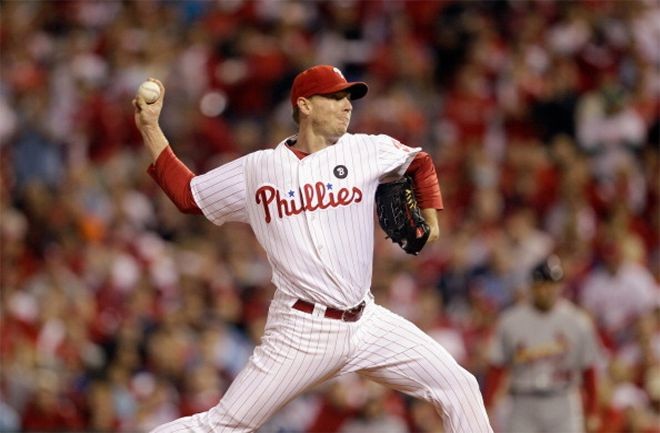 Getty Images
The split-finger fastball, or splitter -- so called because of the grip, which "splits" the index and middle finger on either side of the ball -- is yet another variation on the fastball, this one dropping sharply just as it reaches home plate. It looks plenty hittable coming down the pike -- just before the bottom falls out and it dives, making the hitter swing and miss at a ball that used to be where it was just a millisecond ago.
This pitch isn't thrown nearly as much today as it was during its heyday in the 1980s. Fears about arm strain prompt many teams today to discourage it, although that doesn't stop some of today's prominent throwers, such as Roy Halladay (shown here) and Jonathan Papelbon, from letting one fly.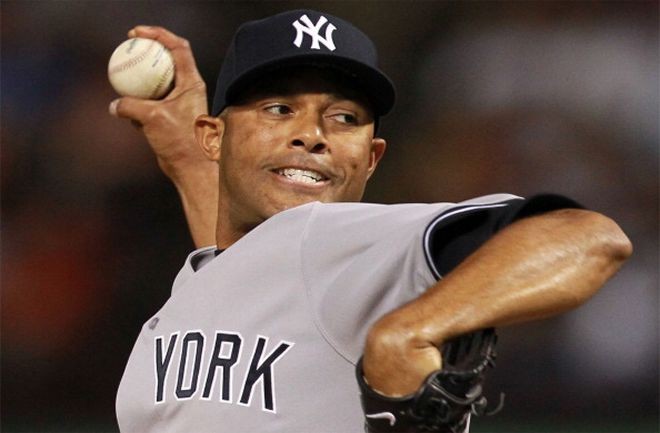 Getty Images
When you hear announcers refer to a pitcher's "cutter," this is the pitch they're talking about: the cut fastball. It's a lot like a normal fastball, except that it breaks very late, close to the plate, often sharply, which can really baffle hitters and break lots of bats in the process.
The game's -- and history's -- undisputed top practitioner of this pitch is New York Yankees' closer Mariano Rivera, pictured here. Save for the occasional fastball, the cutter is the only pitch Rivera throws. He's been so dominant with it that he's major league baseball's all-time leader in saves and a shoo-in for the Hall of Fame. Hitters know his cutter is coming and they still can't hit it!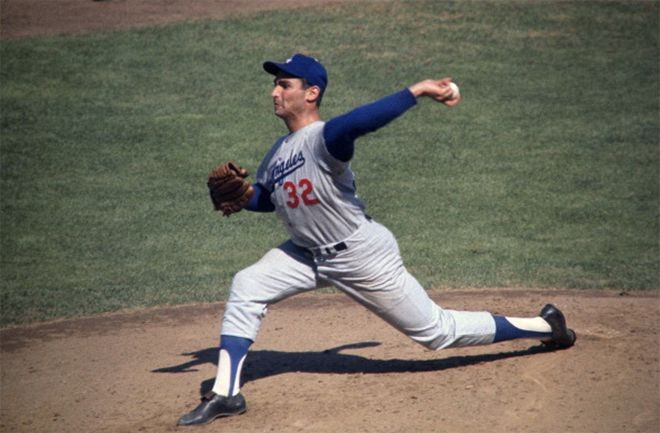 Getty Images
Here's a pitch that's so popular it's even crossed over into the lexicon of daily life. When someone throws you a curveball, you know it can't be a good thing. Hitters don't feel much better about them either. They're fun for us to watch though, as they break away from the pitcher's throwing arm toward the opposite side.
Some break sharply -- high-to-low, very fast -- others a bit more gradually. The best curves can leave hitters buckling their knees and looking ridiculous as a ball that looked ready to hit them breaks across the plate for a strike. Shown here is Los Angeles Dodgers legend Sandy Koufax, whose curveball was every bit as legendary as he was.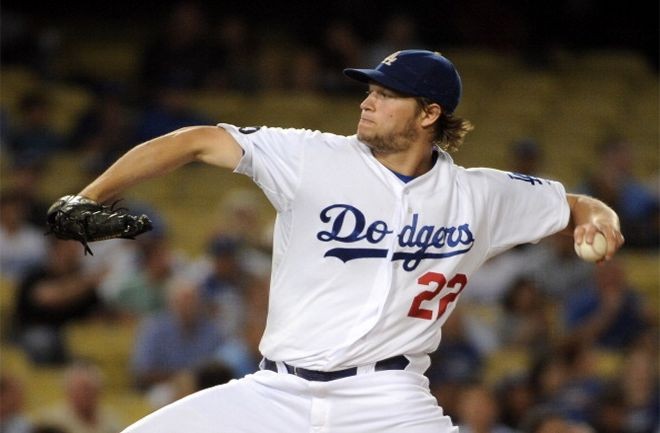 Getty Images
A slider could be thought of as living in a strange halfway place between a fastball and a curveball. It has more velocity than a curveball but less than a fastball, breaking laterally in the direction of the pitcher's glove side. Current Los Angeles Dodgers ace Clayton Kershaw, shown here, is known to throw a mean slider.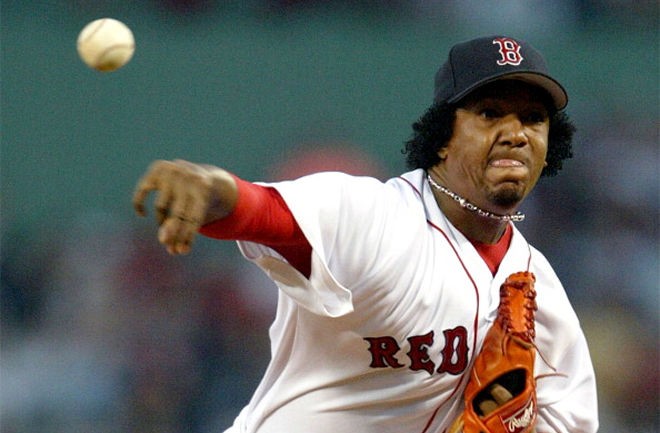 Getty Images
The changeup is baseball's great impostor pitch: To the batter, it LOOKS for all the world like a fastball but comes to the plate at a slower speed, messing with the batter's timing. Pitchers achieve this deception because the changeup is thrown with the same motion and rhythm as a fastball -- the delivery of the pitch gives no hint that what's coming will be a good deal slower than the expected fastball. The result? Hitters get out in front of the pitch, committing too soon.
At least, that's the theory! Some pitchers have merely good changeups, while others use the "change" to devastating effect on hapless hitters. Pedro Martinez, shown here when he was with the Boston Red Sox, had one of the best changeups the game has ever seen.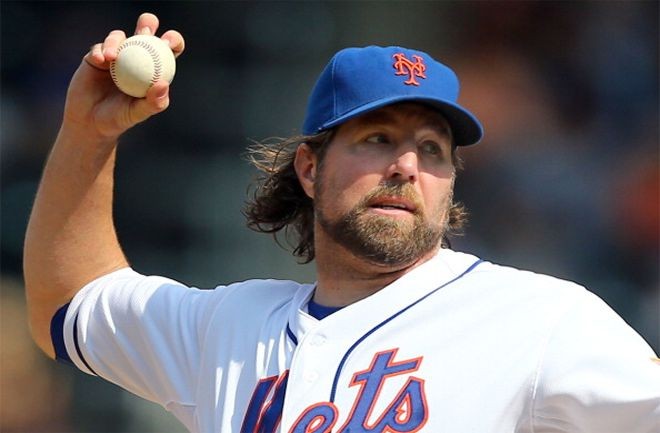 Getty Images
The knuckleball is baseball's closest thing to a sideshow pitch, but it's no laughing matter for hitters. It's the sport's slowest pitch, but, paradoxically, CAN be one of the toughest to hit. The pitch is thrown with an odd grip -- with little in the way of rotation -- and the net result is a ball that flutters all over the place on its way to the plate. It can move side to side or maybe it will dip, or maybe ... who the heck knows! No one really has any idea where exactly the knuckleball is going to end up, not even the pitcher! Hitters find that swinging at knuckleballs can mess with their timing, sometimes for days afterward.
The downside to being a knuckleballer (and there are very few artisans of this particular craft; the simple-looking pitch is incredibly difficult to master) is that when it's not working well -- when a knuckleballer isn't "on" -- it's going to be a long night for said knuckleballer and his teammates playing defense behind him. That's because a knuckleball, when thrown poorly, without enough zany movement, is just a big giant beach ball to the opposing hitter, turning even the worst major league hitter into the most unfair ringer in a Sunday slow-pitch softball game.
Seen here is Toronto Blue Jay R.A. Dickey, who won pitching's coveted Cy Young Award in 2012 as a knuckleballer with the New York Mets. Note how his index and middle fingers touch the ball, arched high with the fingernails touching the ball. That's his knuckleball grip.