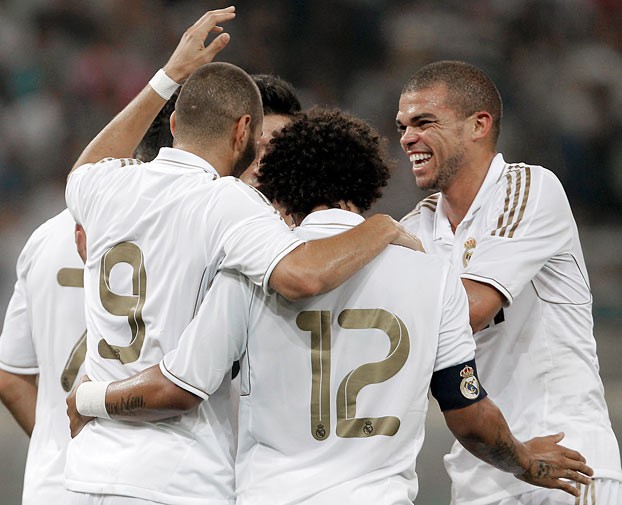 Real Madrid will be joined by 7 year old Leonel Angel Coira. Photo: Lintao Zhang/Getty Images
Starting next month, 7 year old soccer prodigy Leonel Angel Coira will be the newest member of one of the world's most famous teams- Real Madrid. Young Leonel signed a one-year, non-paying contract with the team, which will pay for his travel expenses and place him in its youth academy. In Lionel, Real Madrid hopes to have found its own Lionel Messi- the star of its rival, FC Barcelona, and one of the best players of all time.
Both Leonel and Lionel are Argentine and have long hair (the former likely imitating the latter), but it remains to be seen whether the 7 year old can match his idol's prowess on the pitch. Messi, who is only 24 himself, has won three Champions League titles, five La Liga titles, and an Olympic gold medal.
While signing very young players is the norm in international soccer, Real Madrid felt more pressure than usual to sign Leonel early- he was also be recruited by another rival team, Atletico Madrid.
If it's hard to see a 7 year old get the sports fame you always hoped you would one day have, you're not alone. But hopefully you're not so bitter that you can't root for Leonel to make it big in a few years, beat out the robots that may be the future of soccer, and fulfill his dream of playing with Argentina in the World Cup. That is, unless you're a Barca fan.
While you wait for Leonel to hit the big leagues, here's some footage of him on the field: