7 Weird Things Found in and Under Parking Lots
From Viking parliaments to kings to bee swarms … you'd be surprised to learn about all the strange things found in -- and under -- parking lots.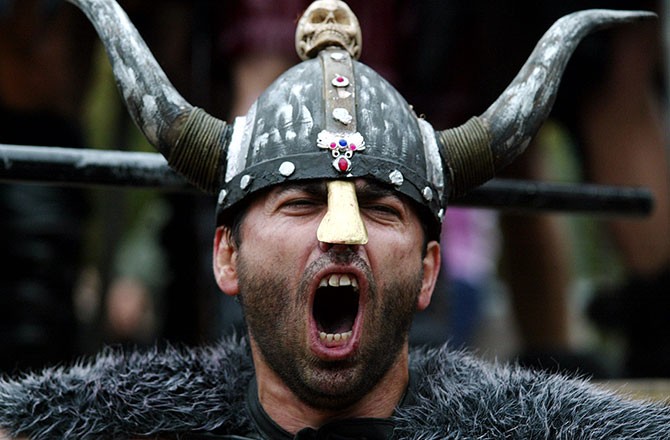 Miguel Vidal/Corbis
There was a time when explorers traveled the globe to uncover historic relics. These days -- and most often in the U.K. -- the best stuff is frequently found by busting up a parking lot.
Last month a Viking parliamentary site was found under a parking lot in Dingwall, Scotland. The site, somewhat underwhelmingly called a "Thing" site ("Thing" refers to its ancient name) was the site of Norse legal wrangling and decision making.
Want more curious finds under the car park? Read on.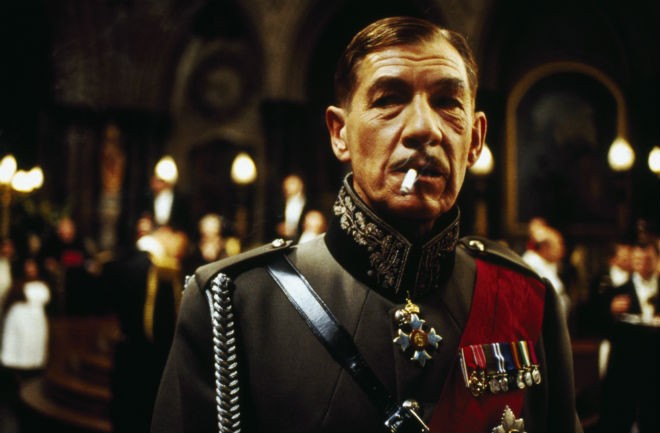 Ian McKellen appears as Richard III in this 1995 adaptation of William Shakespeare's play set in the 1930s.Corbis Images
Shakespearean villain, ruler of England -- where best to find the grave of Richard III? Why, under a parking lot, of course.
Probably the best-known parking lot find, the remains of King Richard III were excavated by archaeologists in Leicester, England. Scientists say the bones show fatal war wounds he suffered in the War of the Roses. They also show tell tale signs of scoliosis, consistent with Richard III's condition.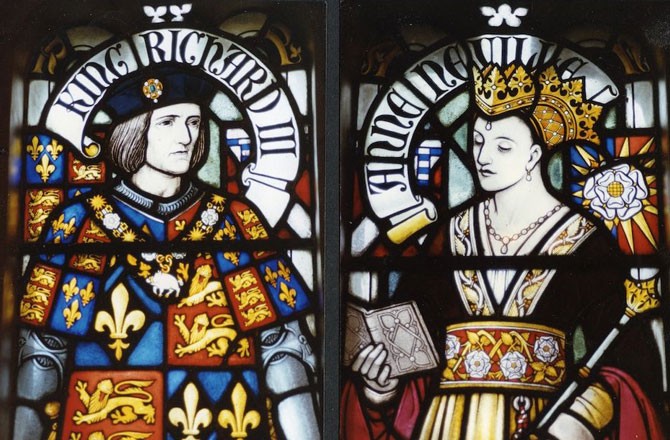 A stained glass window shows Richard III and Anne of Neville, his queen.University of Leicester
Before Richard's bones were found, archaeologists knew they were onto something when they found Greyfriars church, where he was believed to be buried. So England not only lost the bones of its former monarch, killed in a civil war, they lost the entire church where he was buried. Until somebody dug it up -- under a parking lot -- of course.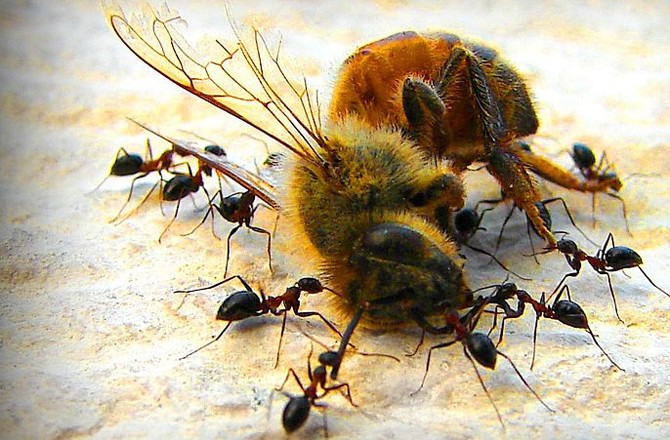 A Target parking lot in Oregon became a mass grave for about 25,000 bumblebees after being sprayed with Safari, a pesticide used to protect plants from aphid attack. However, the active ingredient in Safari was the chemical dinotefuran, an insect-killing poison chemically similar to nicotine. These nicotine-like pesticides, known as neonicotinoids, kill bees, along with a wide range of other insects.
Research at Harvard, Purdue and other universities suggested that neonicotinoids may be the culprits in the devastating colony collapse disorder, which has wiped out pollinators across the United States.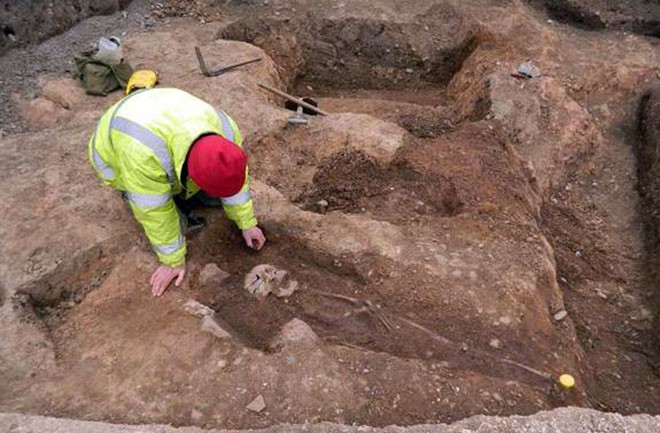 University of Leicester
A 1,700-year-old Roman cemetery was found beneath a parking lot in what may now be referred to as the archaeological parking lot capital of the world -- Leicester, England.
The cemetery, dated to 300 A.D., contained 13 burials and appeared to be pretty easy going in terms of religious affiliation. Christians and pagans were represented there.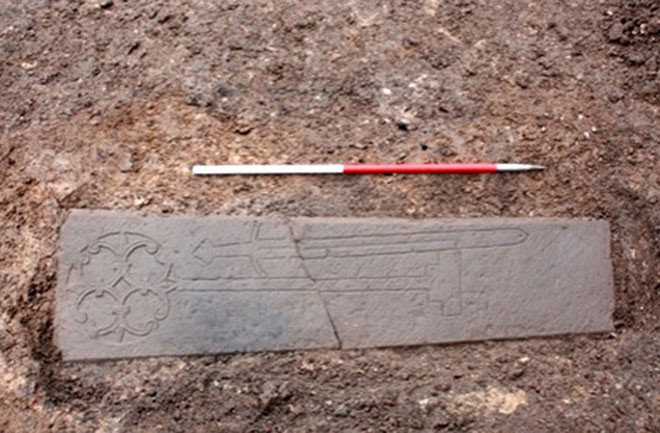 The markings on this headstone suggest to researchers that a knight is buried here.Headland Archaeology/ Edinburgh Centre for Carbon Innovation
Now we head to Edinburgh, Scotland, where archaeologists discovered what appears to be a knight's skeleton. During construction of a new building, researchers found a headstone decorated with a Calvalry cross and sword. The markings are signs of nobility, and archaeologists dated the headstone to the 13th century.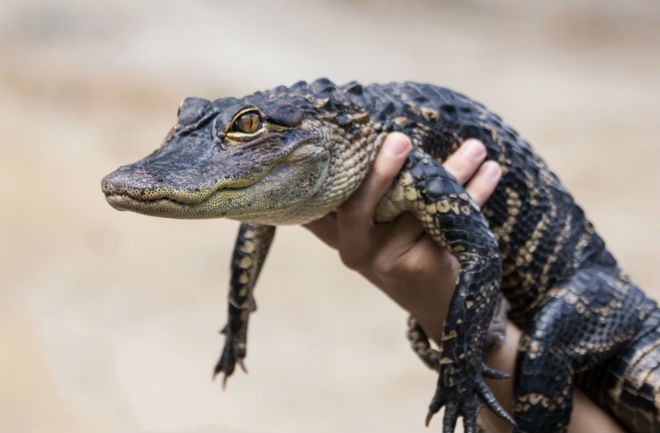 Getty Images
In Long Island, N.Y., last year, two -- count them two -- alligators were found in a supermarket parking lot. Emergency services came to get the first one, and then the next day, a second gator showed up.
This was the third gator sighting in a week in Long Island, after one of the reptiles went crawling over the lawn of a house in Mastic Beach. Like other area residents, the gators were sent to Florida to live out their golden years.