7 Unique Ways to Experience Wine Country
As far as vacations for adults go, wine country is always a great bet. Vineyards combine natural beauty with delectable wine and the opportunity to learn more about one of mankind's oldest - and favorite - beverages. But simply driving out to Long Island or Napa Valley and going from one place to the next [...]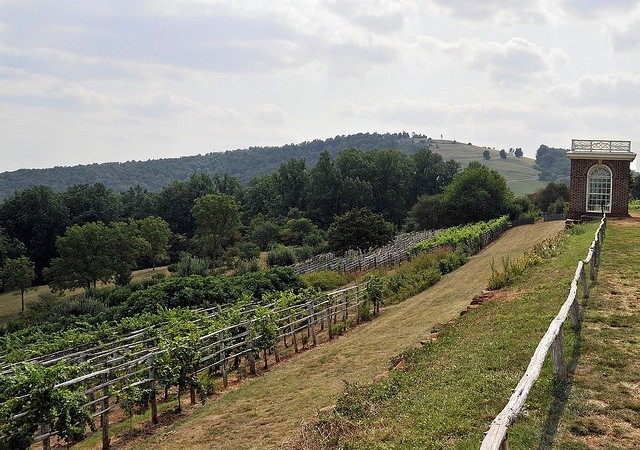 Touring the Winery at Monticello.
As far as vacations for adults go, wine country is always a great bet. Vineyards combine natural beauty with delectable wine and the opportunity to learn more about one of mankind's oldest – and favorite – beverages. But simply driving out to Long Island or Napa Valley and going from one place to the next can be a bit boring, especially when you consider the other, much more fun, approaches out there.
These seven wine tours will not only get your taste buds working, they'll get your blood pumping and send you home with great stories to tell.
By Kayak and Bike
Considering how many vineyards are located on rivers, it's a surprise most people go by car or foot. Getaway Adventures takes a different approach. On the Green Valley Peddle 'N Paddle Tour, you'll spend your morning biking through Northern California's Green Valley, stopping for wine tastings at at least two wineries. Afterwards, hop in a kayak for an afternoon ride home on the Russian River. Just make sure not to drink so much wine that you can't handle the Class I rapids you'll encounter.
On Horseback
Wine tours are classy affairs, so why not travel in style? In Temecula Valley, about halfway between Los Angeles and San Diego, Wine Country Tours by Horseback offers exactly what it sounds like. The recently opened business features two tours: the Lil' Buckaroo Package and the Saddle up for Spring package. Both include a 90 minute tour of local vineyards on horseback and a complimentary five wine tasting for two at Wilson Creek Winery. The latter tour also includes dinner and a bottle of peach jubilee.
Like a French King of Old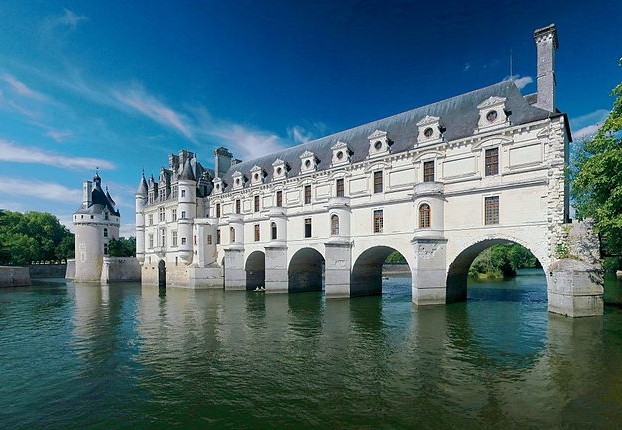 Chenonceau Chateau in the Loire Valley.
Perhaps unknown to tourists who flock to Paris and the Mediterranean Coast, France's Loire Valley is a marvelous place to visit, and home to many castles of the country's kings. Stéphane Tillement, president of Wine Tour in France, works to pair the best places to taste wine with luxury and fun.
On his tours, you'll taste wine made from vineyards planted more than 2,000 years ago by the Romans. Combine that with the chance to go freshwater fishing, play golf, get a massage, and visit some of the world's most beautiful castles, and you'll know what it's like to live, and drink, like royalty.
Photo: Wikimedia Commons
Among South Africa's Wildlife
Want to add a dash of excitement to your tour? Head to South Africa, an up and comer on the wine-making scene. BK Wine goes well beyond the usual afternoon or day-long tour, offering an eight night, nine day romp around the country. For about $3,300, it's not a cheap trip, but it's sure to be unforgettable, especially if you drop the extra money to include the safari.
After all, there's no better way to top off a tour of South Africa than a three day trip through the Pumba Private Game Reserve, where you can espy elephants, rhinos, lions, buffalo and leopard?
Cruising around Manhattan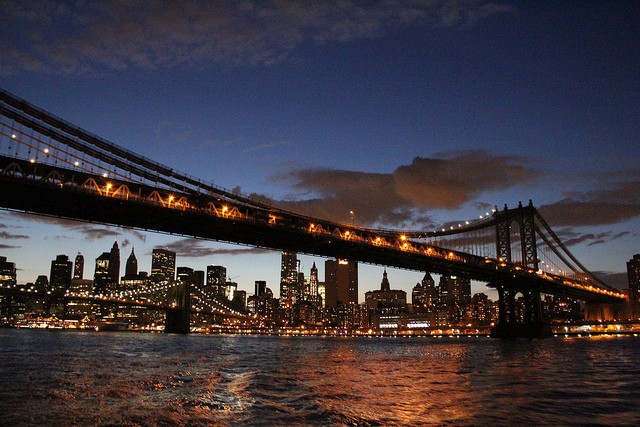 Enjoy your wine while cruising around New York City.
If you want to try wines from all around the world, you don't need to book a flight and drop thousands of dollars. Instead, head to New York City and check out Classic Harbor Line, which hosts boat rides around the Big Apple's central borough.
Each tour is built around a theme with wines to match, from Old World vs. New World to Refreshing Reds and Rosés to Women in Wine. So make a reservation now, and enjoy a night cruising around one of the world's great metropolises, learning about wine, and tasting plenty as well.
Photo: Ana Paula Hirama / Creative Commons
The Way Thomas Jefferson Imagined
Among his many talents, the third president was a great wine connoisseur. On his Monticello estate in Virginia, Jefferson drank mostly wine from Europe. But according to the Monticello Wine Trail, he also hoped his home would one day produce bottles that would match those of France and Italy.
In the 21st century, Virginia is the fifth largest producer of wine in the country, and wineries abound around the founding father's historic home. For a taste of Jefferson's realized dream, hop on a tour of the Monticello Wine tour, the "birthplace of American wine."
In a Hot Air Balloon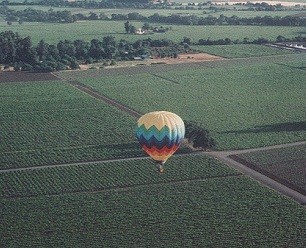 How can you really appreciate a good vineyard if you only see it from the ground? The perfect vehicle for taking in wine country from the air isn't a helicopter (too noisy) or an airplane (too fast). Instead, try a hot air balloon.
How can you really appreciate a good vineyard if you only see it from the ground? The perfect vehicle for taking in wine country from the air isn't a helicopter (too noisy) or an airplane (too fast). Instead, try a hot air balloon. Balloon Napa Sonoma takes you high above the famous wine region.
You won't be drinking in the balloon (a wise decision, for safety's sake), but once you're back on the ground, you'll be driven around in a stretch limousine, seeing wineries at eye level and tasting their best work.