7 Questions With Drew Bezanson, Pro BMX Rider
This weekend is the Dew Tour Toyota City Championship in San Francisco, and pro BMX rider, Drew Bezanson will take to his bike to compete for Team Toyota. After missing last year's X Games, and sitting out the rest of the season with a head injury, Bez is back and ready to take to the [...]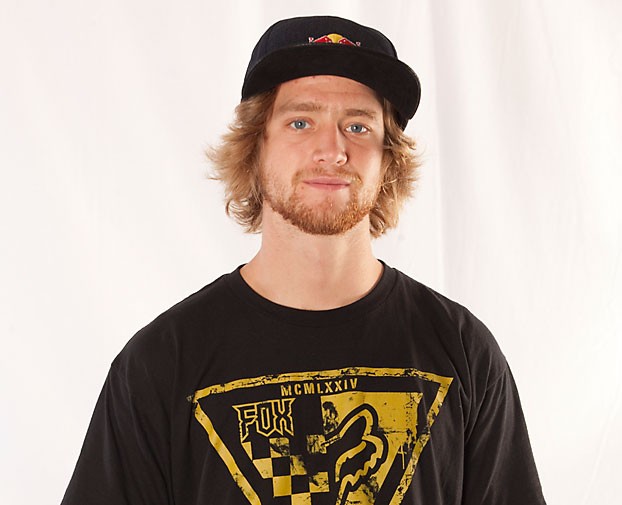 Top BMX competitor, Drew Bezanson (Photos: Alli Sports)
This weekend is the Dew Tour Toyota City Championship in San Francisco, and pro BMX rider, Drew Bezanson will take to his bike to compete for Team Toyota. After missing last year's X Games, and sitting out the rest of the season with a head injury, Bez is back and ready to take to the ramps.
I had a chance to talk to Drew before he headed off to SF to compete, and ask him how he got started, how he'll handle competing in Street Style, and what he does when he's not attacking ramps on his bike.
How did you first get involved in BMX?
I first got involved in BMX when I was 11 and I went to the local skatepark with friends. I started off racing motocross and would always just ride my BMX. Then I got to an age where I needed something that I was able to do all the time. Growing up in Nova Scotia out in the country made BMX the best option. It was something that I could do whenever, wherever and however. There was no right or wrong way to do it, and that's what really got me hooked, the freedom.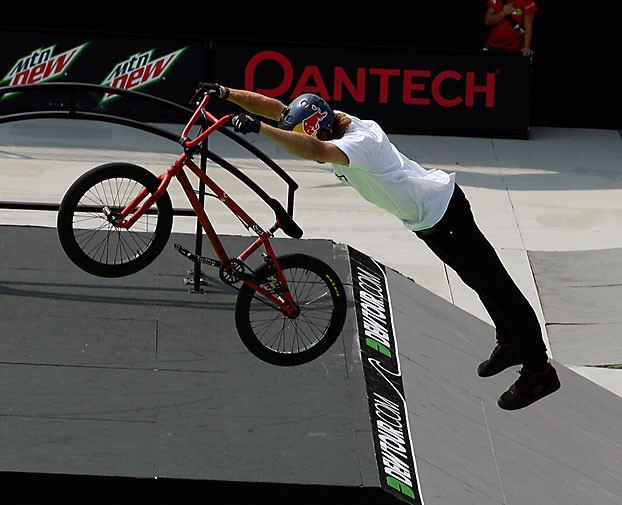 As a kid did you have an athlete that you looked up to in the BMX/action sports world?
I had tons of BMX pros that I looked up to. Guys like Dave Mirra, Danny Hickerson, Corey Bohan, Corey Martinez and Morgan Wade are all legends in the sport. They were always coming up with new tricks and pushing the limits on a BMX bike. That just motivated me to ride more and more.
This weekend is the Dew Tour Toyota City Championship in San Francisco. You're sponsored by Toyota. What has this meant to your career as an action sports athlete?
Toyota has been a huge part of action sports for years. They have sponsored motocross for over 30 years and have been supporting and making Dew Tour possible since day one, in 2005. To be a part of team Toyota is a dream come true and a true honor. Having a sponsorship that believes in action sports as much as I do is key, and has allowed me to have the success I've had.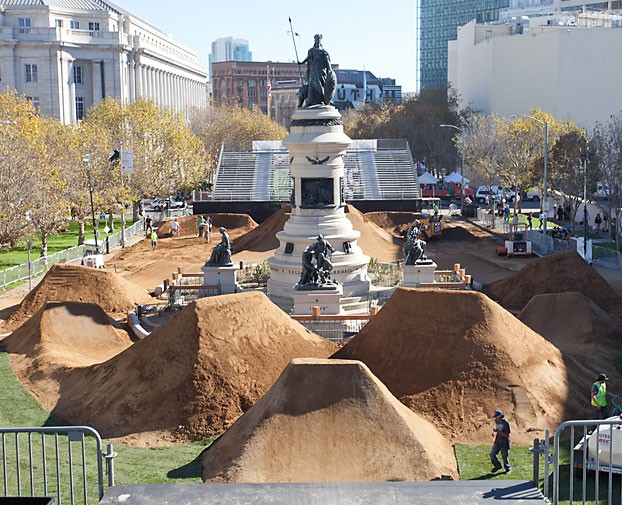 What are you looking forward to most while competing in San Francisco this weekend?
I'm most looking forward to the whole vibe. The fact that Toyota and the Dew Tour completely took over the Civic Center Plaza in the heart of downtown, and the fact that it is a free event will bring great energy, and a lot of screaming fans, to the competition. The city is so rad and the people in San Francisco make it what it is. I am just really looking forward to the whole San Francisco Dew Tour experience.
Tell us more about StreetStyle, since this will be the first time the event will be introduced to the action sports world, correct?
StreetStyle is a new event for the Toyota City Championships and action sports in general. The whole concept is so awesome. They will be blocking of Harrison Street for the weekend and packing it full of street obstacles. It's taking BMX back to the core before skateparks and just riding the urban environment.
Tell us about the bike you are riding at this weekend's Dew Tour Toyota City Championships?
I am definitely excited about my bike. Toyota made up three different designs and my fans voted on which bike they wanted to see me ride in San Francisco. Toyota then custom wrapped my DK frame and bike. After the event it is going to be auctioned off by the Athlete Recovery Fund and all the proceeds are going to help out Brett 'Maddog" Banasiewicz which I am most happy about.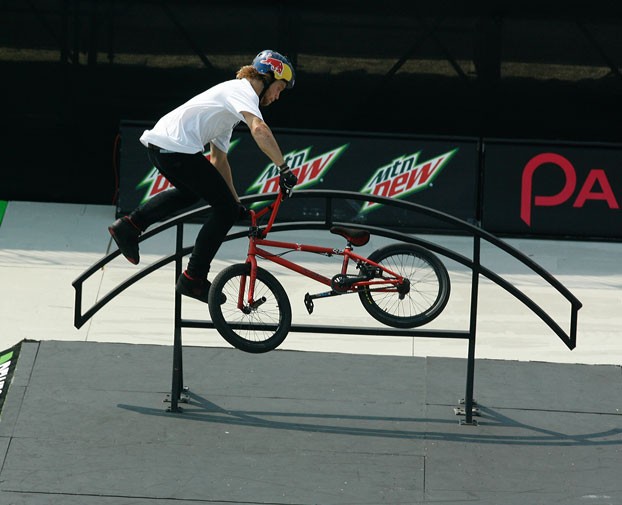 Do you have a favorite sport (to watch or participate in) outside of BMX?
My favorite sport to watch outside of BMX is definitely Motocross. I'm excited that they are going to be having Freestyle Motocross at the Toyota City Championships this weekend. Can't wait to be a spectator for those events.
For info on the Dew Tour Toyota City Championship in San Francisco click here.