65 Year Old Woman Started Playing Hockey After Retiring
If you look forward to a quiet retirement, you don't have much in common with Diane Pieknik. The Michigan woman had no interest in the non-contact sports usually reserved for older folks, opting instead to give something new a try: hockey. Pieknik joined a team of women 18 and older, and on her first day [...]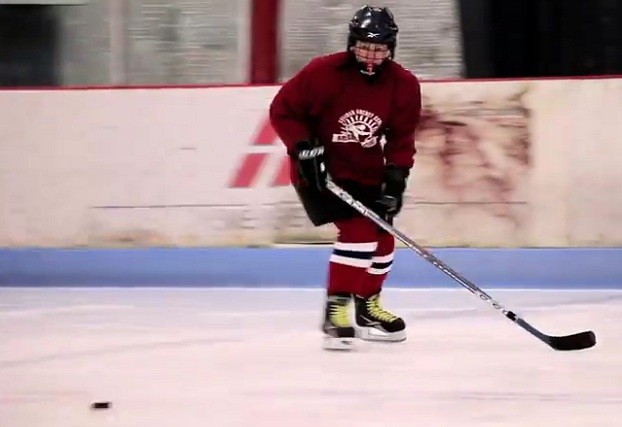 Diane Pieknik started playing hockey at the age of 65. Image via YouTube screenshot.
If you look forward to a quiet retirement, you don't have much in common with Diane Pieknik. The Michigan woman had no interest in the non-contact sports usually reserved for older folks, opting instead to give something new a try: hockey.
Pieknik joined a team of women 18 and older, and on her first day fell on the ice, ending up with a serious black eye. But that didn't stop her; she played through the pain, scoring her first goal recently.
So even if you don't see yourself lacing up your skates and picking up a stick for the first time as a senior citizen, you should be inspired by Pieknik, who hasn't let age or anything else slow her down.
The video was posted to YouTube by Erickson Living, which operates retirement communities.