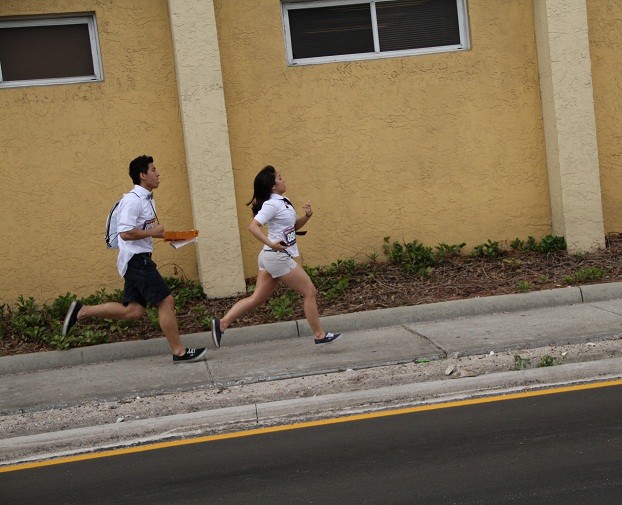 Urban races have become majorly popular in the past few years, showing up in cities all over the country and even around the world. There's the Great Urban Race, CitySolve, Urban Iditarod, and plenty of others. They vary in format, difficulty, and emphasis on competition (as opposed to racing to a series of bars), but they are all based on the same formula: get around the city as quickly as possible, usually with clues to solve along the way.
To come in first, you'll need to know trivia about your city, often asked in riddle form, like this one from CitySolve in Washington, D.C.:
Q: Clowns to the left of me, jokers to the right…Find the plaque that identifies the American Meridian. It's somewhere on GW's campus.
You should also be ready to think on your feet, and be a little goofy. One challenge from the Great Urban Race requires teams to photograph themselves in front of an ice cream truck, pretending to dive into a fountain, with someone with two or more visible tattoos, in the back of a pedicab, and more.
Think you're ready to get racing? To be sure, these tips cover what you'll need to bring and how to prepare. Follow them, and you're sure to have a good time, along with a real chance at coming in first.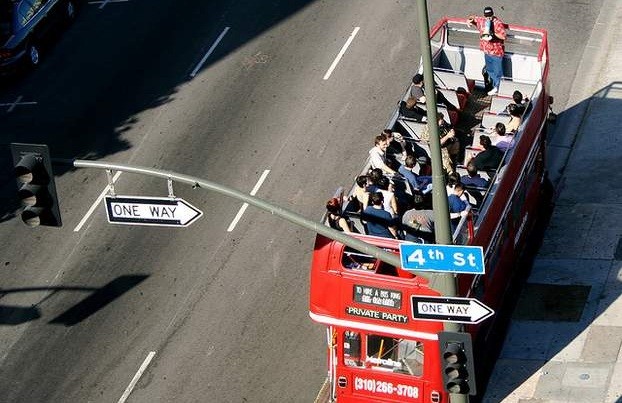 Taking a tour of your city is a good way to prepare.
Gordon Tarpley / Creative Commons
1. Explore Your City
You may be a a lifelong resident of your city, but it's doubtful you've seen everything it has to offer. Even if you have, neighborhoods you wandered through a decade ago will have changed, so a refresher is a good idea. Spend some weekend afternoons wandering the city at random, hop on any bus that comes by, and you're bound to wind up in unexplored territory. You just may see something or go somewhere that will prove crucial come race day.
Swallow your pride and join the tourists. Take a tour with a real guide, who'll surely tell you more than any recording, and can answer your questions. This is the best way to review your city's landmarks and basic history. This is especially important if you're doing a CitySolve race, whose clues often lead to well-known destinations. A bit of reading about the city won't do you any harm, either.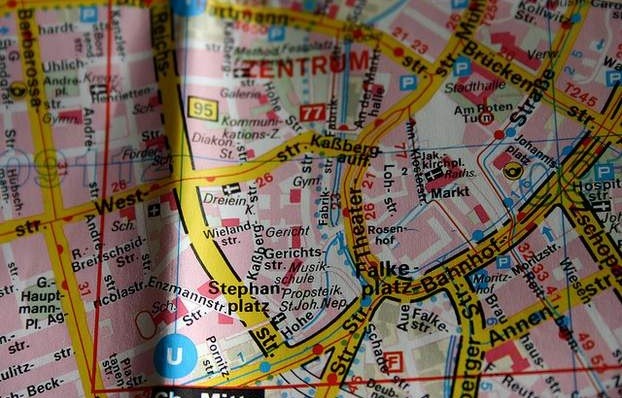 Take a map, and know how to read it.
2. Get Your Gear
Maps are a must. Your smartphone is a good bet, since it likely has GPS and a navigation mode. But don't rely on it: You may well go places without service (like the subway), batteries die, screens crack. To be on the safe side, take a good old fashioned paper map with you, and check that you know how to read it before you set out.
Make sure you have a camera with you, since some races require photo evidence that you did each challenge. Plus, this is a lot of fun, and you'll want to look back at the photos later. Get a public transportation pass that's good for at least a whole day, and pick up a tourism guide for your city; it will have lots of information that will help you solve clues and get places.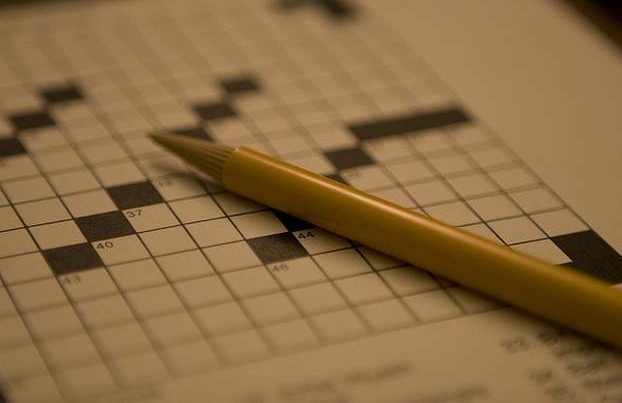 Get your mind in shape for the race.
3. Prepare Your Mind
Clues that require solving riddles will be easier the more practice you have. Hone your mind: Do crossword and Sudoku puzzles, and other brain teasers. The more you do, the easier it will be to solve them on the day of the race. Both the Great Urban Race and CitySolve have sample clues posted on their Web sites; check those out.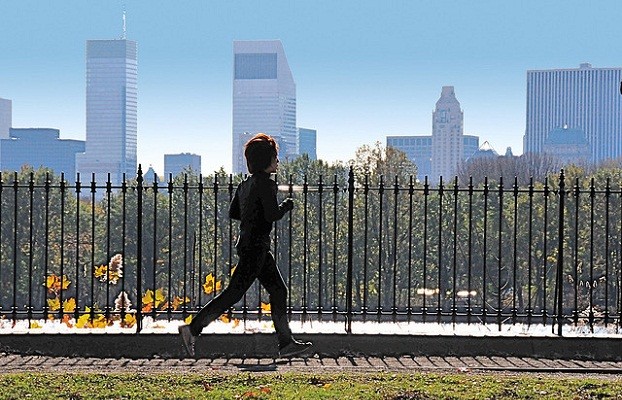 Get in decent shape; you'll need to stay on your feet.
4. Prepare Your Body
This isn't a marathon or an Iron Man competition, you don't need to be in top shape. But you will be spending an entire day on your feet, so make sure you're ready for some extended physical activity. (This is a good idea whether or not you're doing an urban race.) Spend those afternoons exploring your city on foot or bike; just make sure you can get around without relying on a car. The physical challenges in the Great Urban Race include things like paddling around a pond and completing a lasso challenge, so be ready to get your blood pumping.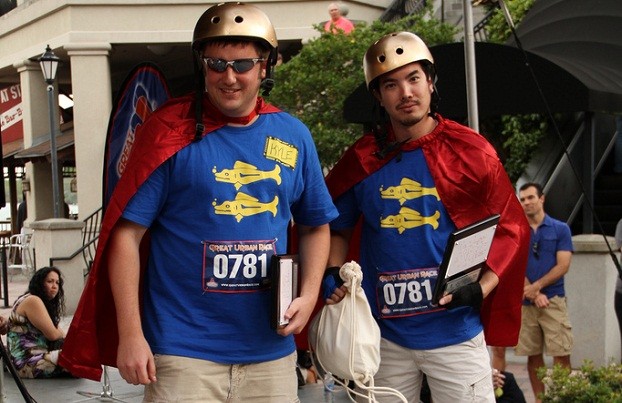 Have fun getting dressed, but make sure you can move comfortably.
5. Get Your Costume
How people get dressed depends on the race they're doing and how they feel about looking ridiculous in public. Whatever you wear, make sure it will enhance your experience. Don't wear something so cumbersome, hot or heavy that it impedes your getting around. And don't wear something so boring that you'll feel left out of the fun when you see other people's more creative costumes.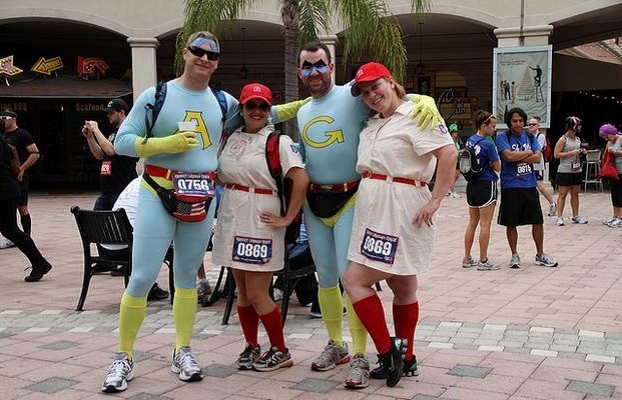 Form a team that may win, but will definitely have fun.
Gordon Tarpley / Creative Commons
6. Assemble a Crack Team
It takes all kinds of skills to win an urban race. When you're putting a team together, make sure to have members with a variety of talents. Knowledge of the city, ability to solve puzzles and some physical prowess are must-haves. Don't take complainers or anyone you don't want to spend several hours with. This is supposed to be fun, so your team should be all about having a good time, together.