55,000 LEDs Light Up Iconic Belgian Building
Belgium's 2012 Ghent Light Festival has transformed the Luminarie De Cagna into a stunning, lit-up building. The structure is home to an Italian family business founded in 1930, and the company lit up the square and its buildings with oil and carbide lamps on festive occasions. Eventually, the lamps were replaced with electric lights, and [...]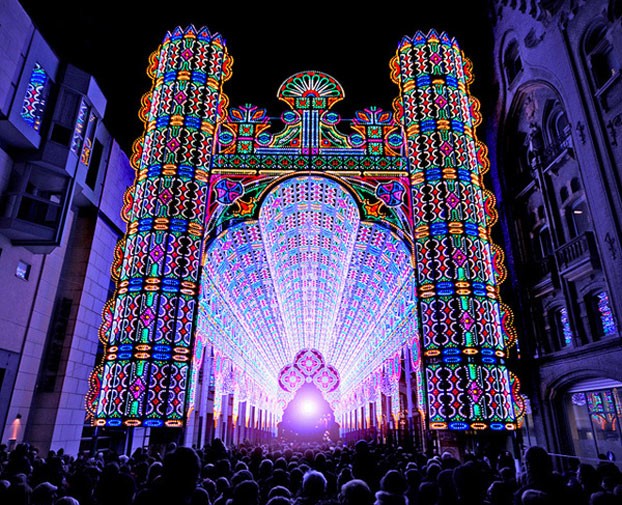 Image: Ghent Light Festival
Belgium's 2012 Ghent Light Festival has transformed the Luminarie De Cagna into a stunning, lit-up building.
The structure is home to an Italian family business founded in 1930, and the company lit up the square and its buildings with oil and carbide lamps on festive occasions. Eventually, the lamps were replaced with electric lights, and in 2006, only LEDs were used.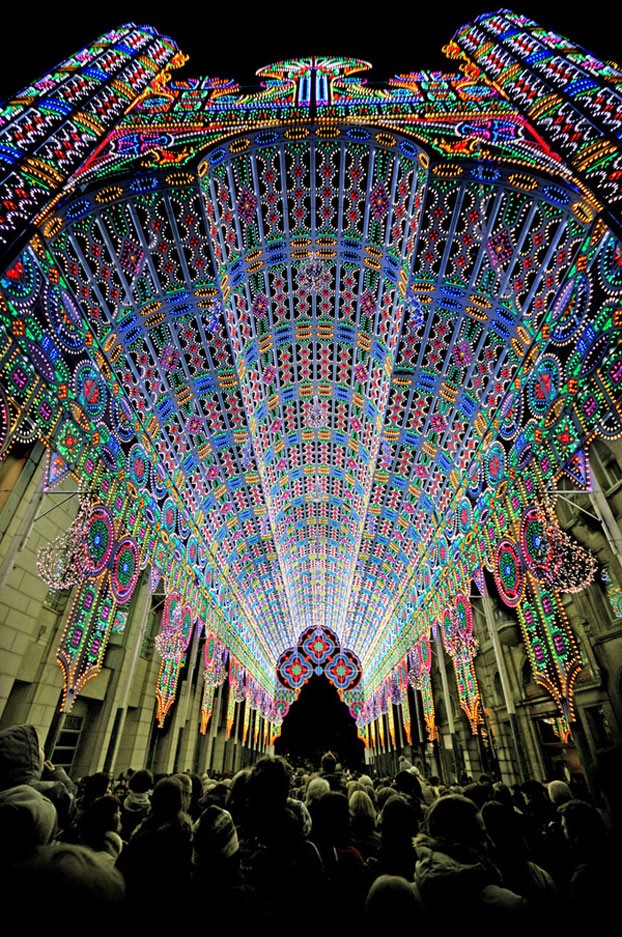 Image: Stijn Coppens/Creative Commons
For the 2012 light festival, the Luminarie De Cagna, with an entrance soaring 91 feet high, was decked out with 55,000 LEDs. If that seems like a lot of energy, be amazed at how little power they take. They consume 20 kilowatts an hour. Below is a video of the event and more photos of the Luminarie De Cagna.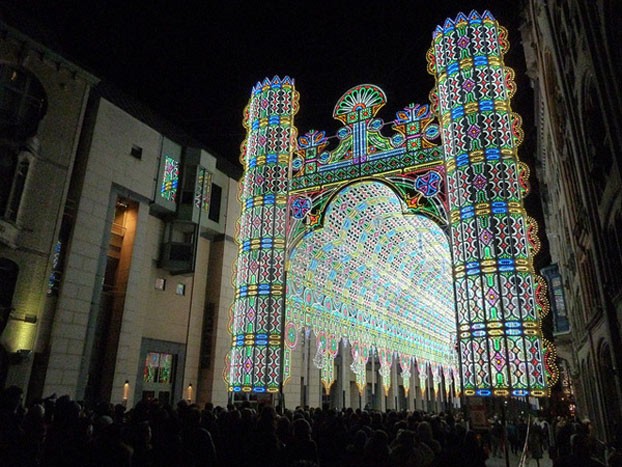 Image: Ghent Light Festival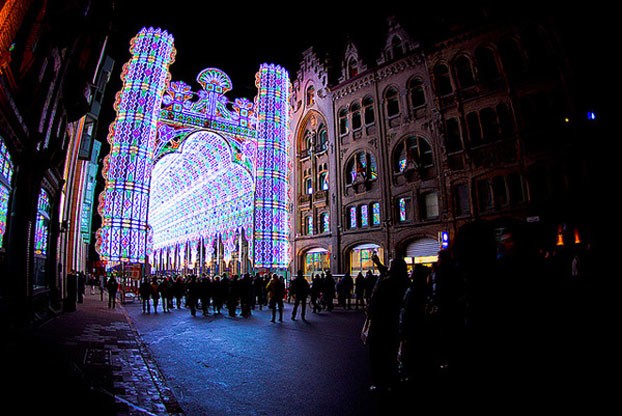 Image: Sacha Vanhecke/Creative Commons