5 Weird Facts About the Oscars
Read about some of the weirdest winners, strangest swag and just plain odd Oscar trivia.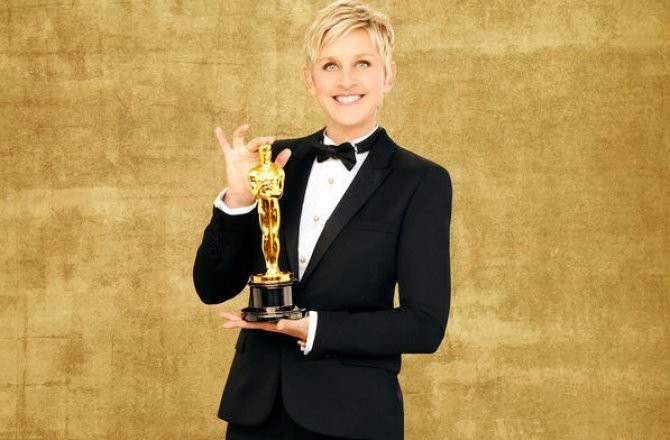 Ellen DeGeneres will once more host this year's Academy Awards, which are scheduled to be held on Oscar Sunday, March 2, 2014, in Hollywood. Andrew Eccles / AMPAS
The 86th annual Academy Awards are this Sunday, March 2. Ellen DeGeneres will host, stars will schmooze, and large portions of America will tune it to see who wore it best.
With "Gravity," a tale of space peril and "Her," a story of technology and love, in the running for Best Picture, science lovers may even have special reason to watch. But whether or not this year's Oscars hold any surprises, the awards ceremony has a strange history.
Read on for some of the weirdest winners, strangest swag and just plain odd Oscar trivia. [Oscar Time! Glitzy Facts About the Academy Awards (Infographic)]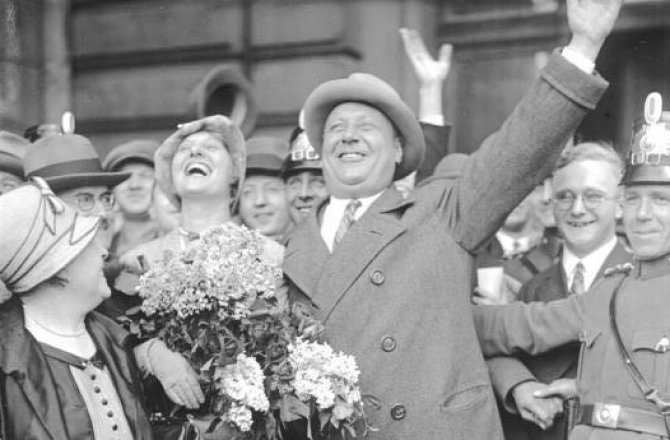 The first Oscar winner, Emil Jannings. German Federal Archive
The first person ever presented with an Academy Award was Emil Jannings, a silent-film actor who took the Best Actor award for two films. The first, 1928's "The Last Command," told the tale of a brave Russian Czarist commander reduced to squeaking by as a Hollywood extra. The second, 1927's "The Way of All Flesh," starred Jannings as a happy bank clerk who gets bamboozled by a femme fatale and ends up a tramp. (Sensing a theme?)
Jannings' Oscar win is chock-full of weirdness. He won in the only year that awards were given for multiple performances; there are no surviving copies of "The Way of All Flesh," so the film is entirely lost; and according to legend, the famous German Shepherd Rin Tin Tin actually got more votes for the prize than Jannings. (The rumor is hard to substantiate outside of modern news reports poking fun at the Academy.)
Perhaps most surprising to modern eyes, though, is what Jannings did after he won his Award. A native German, Jannings returned to his home country and starred in several Nazi propaganda films.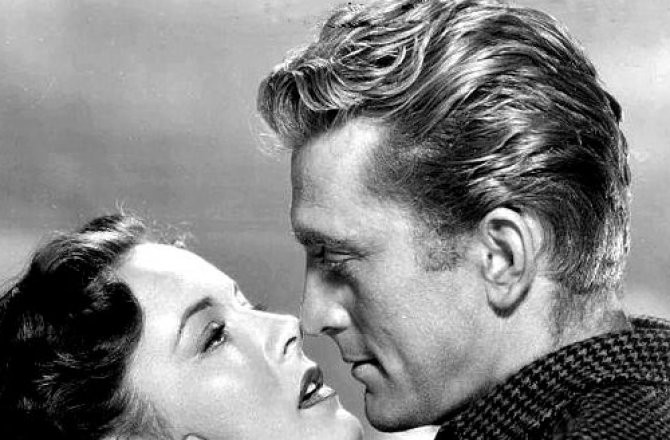 A publicity photo of Eve Miller and Kirk Douglas for the 1952 film "The Big Trees." Kirk Douglas turned 97 this year.Warner Bros.
Winning an Academy Award could earn a celebrity more than a gold statuette. A 2001 article in the journal Annals of Internal Medicine found that Oscar winners had a life expectancy 3.9 years longer than less recognized performers of their era. Exactly what might be behind the life expectancy boost of winning the award isn't clear, but the results held when considering demographics, number of films, country of birth and other factors. The researchers suspect the finding could reflect the fact that social status is correlated with increased longevity. [Extending Life: 7 Ways to Live Past 100]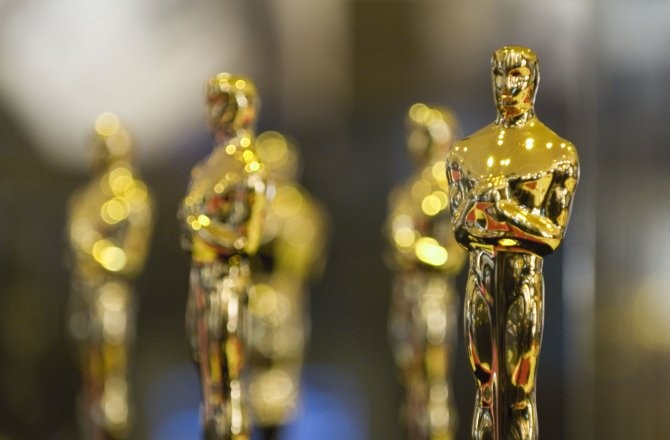 Fifty Oscars, four statuettes that belonged to a Hollywood legend, two Testimonial Awards and one statuette for the public to hold are on display at "Meet the Oscars, Los Angeles," located on the third level of the Hollywood & Highland Center®.AMPAS
Plated with 24-karat gold and standing 13.5 inches (34 centimeters) tall, the Oscar statuette would seem most at home in a trophy case or on a mantel. But for some celebrities, earnest display doesn't feel right.
Jennifer Lawrence, who won Best Actress in 2013 for "Silver Linings Playbook," felt weird having hers in the house, so her mom took it and displays it on her piano. Kate Winslet, Emma Thompson and Sean Connery all claim to keep their Oscars in the bathroom. For offbeat treatment of the award, however, Russell Crowe takes the cake: He reportedly keeps his statuette for "Gladiator" in his chicken coop.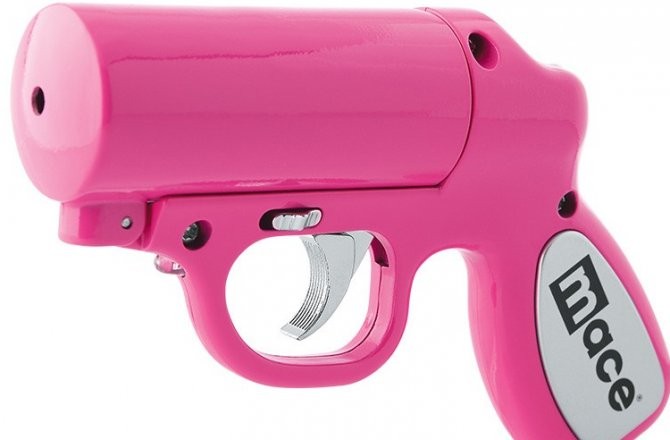 This year's Oscars swag bag include a set of mace guns in pink and camouflage.www.mace.com
The goodies in Oscar attendees gift bags are famously pricey — this year's swag bag is reportedly worth about $80,000.
But do celebrities even use this stuff? Granted, a $6.49 plastic doodad that keeps hair from clogging the shower drain might be handy for actors and actresses with luxurious manes. And who wouldn't want a plastic Mace gun, which comes in hot pink or camouflage? But if anyone takes advantage of the gift certificate for a $2,700 vaginal rejuvenation shot, we don't want to hear about it.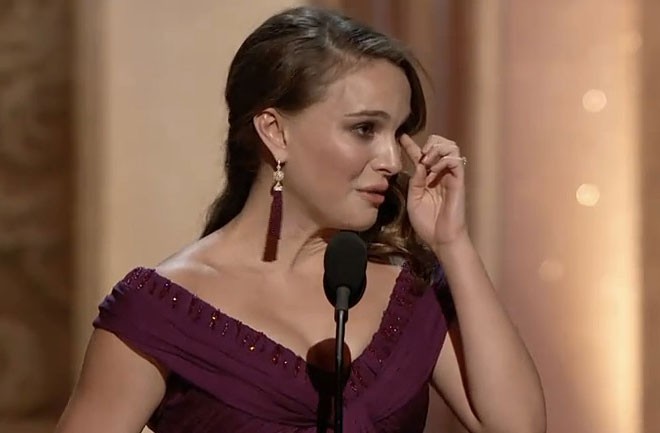 Natalie Portman chokes up as she thanks her parents at the Academy Awards in 2011, where she won the best actress category for "Black Swan." AMPAS, 83rd Academy Awards
Expect the tears to flow freely during the 2014 Oscars. A study published in 2013 found that Oscar winners have cried more often during their acceptance speeches over time.
Audiences may expect more emotional speeches nowadays, study researchers speculated. Whatever the reason, 71 percent of all Oscar tears have been shed since 1995. Actresses cry twice as often as actors, and 12 out of the last 15 actresses have wept during their acceptance speeches.
Original article on Live Science.
Best Supporting Role: 8 Celebs Who Promote Science

Beastly Academy Awards: Stars of the Animal Kingdom

10 Celebrities with Chronic Illnesses
Copyright 2014 LiveScience, a TechMediaNetwork company. All rights reserved. This material may not be published, broadcast, rewritten or redistributed.