5 Foodie Destinations Kids will Love
The number of foodies, and foodie travelers, is rapidly growing, with more people getting jazzed about experiencing the best of the culinary world, sometimes by edible tourism. But for foodies with families, it can sometime it feel as if we're constrained by the tastes of our little ones. After all, how many kids really love [...]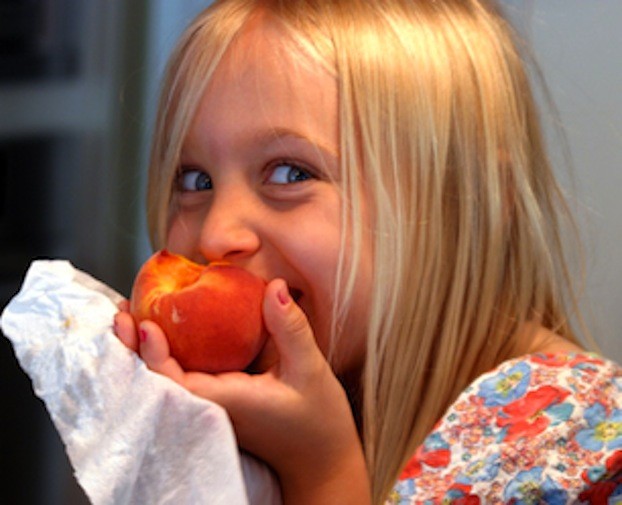 The number of
The number of foodies, and foodie travelers, is rapidly growing, with more people getting jazzed about experiencing the best of the culinary world, sometimes by edible tourism. But for foodies with families, it can sometime it feel as if we're constrained by the tastes of our little ones. After all, how many kids really love fiery southwestern foods or exotic vegetables or unique wines or unusual food from the sea, even if they are a cut above the usual fare?
The good news is that there are plenty of really great foodie destinations that will appeal to both kids and adults, so you can experience new delights for your mature palate, even while appeasing theirs. Here are a few options that may be attractive to the whole foodie family.
Powell Gardens Heartland Harvest Garden: For a great seed-to-table food experience, Powell Gardens in Kansas City is home to America's largest edible landscape, with a huge variety of food plants growing on its 12 acre site. From vineyards to orchards, kitchen gardens to grains and nuts, and even a "Fun Foods Farm" for kids, Powell Gardens is a rich experience for foodies, showcasing how many of our food plants grow and mature. The gardens are open year-round, although it's probably better to visit during peak harvest times, and if all of those veggies get you hungry, Café Thyme serves up local and seasonal fresh-from-the-garden meals right on the grounds.
California Strawberry Festival: For a fruity good time, and one that is sure to please those little tummies, the annual California Strawberry Festival is a great destination for berry lovers. The festival, located in Oxnard, runs for a couple of days in May, and offers a mind-boggling range of strawberry treats for the whole family, including strawberry pizza, strawberry nachos, chocolate dipped strawberries, strawberry cotton candy, deep-fried strawberries, and even strawberry beer and wine (although probably not appropriate for the kiddos). The festival is also a non-profit 501c(3) organization and contributes millions to local charities.
Paris: Two sure bets for just about any kids are bread and cheese, and since Paris is the quintessential home for those foods, taking the family to France's best known city for a foodie vacation could be the answer for parents of picky eaters. Adults will enjoy the variety of classic and modern French cuisine at its birthplace, while kids can just concentrate on sampling cheeses, breads, and pastries. And it will also give you a chance to explain why french fries aren't really French food…
Ghirardelli Chocolate Festival: There might be some kids who don't like chocolate, but I don't know any, so another great foodie destination that kids will love just as much as adults is the annual Ghirardelli Chocolate Festival, held in Ghirardelli Square in San Francisco. This two day celebration of all things chocolate is a delicious way to experience the luxurious fruit of Theobroma cacao, and includes a "Chocolate School", an ice cream eating contest, culinary demonstrations from top chefs, and a Bake Off featuring treats made with Ghirardelli products. And of course, when your kids are stuffed to the gills with chocolate, you might be able to get out to sample some of the other fine foodie experiences that San Francisco has to offer.
The Bite of Oregon: This long-running festival in Portland features some of the best of Oregon's culinary offerings, from fine dining to food carts, and offers families a way to experience the tastiness of the northwest's food scene. The three day Bite of Oregon event is held on the waterfront and includes such events as the Oregon Chef's Table (gourmet food from some of the state's top chefs), two Oregon Craft Beer Gardens and a Wine Pavilion, as well as food from the best of Portland's food cart scene. This year's event is held from August 10 – 12.
What great foodie destinations would you recommend for families with kids?