4G Hotspot Wants You To Share
Sharing is caring.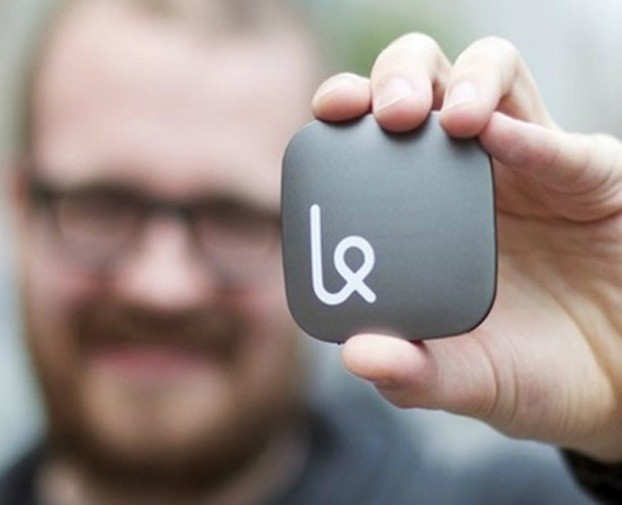 Karma: $69.00
Sharing is a nice thing to do. Doing good to others will in turn bring good things upon you. That's the concept behind Clearwire's network hotspot, Karma, a Post-It-note-sized device set to launch later this year that allows people to share Wi-Fi and be rewarded.
The Karma works just like a regular pay-as-you-go hotspot that offers Internet access. For $14, you get a gigabyte of data that you can use anywhere — a hotel, the park, a cafe — as long as you're in Clearwire's network, which provides WiMax in 80 major cities. No need to worry about the data from your other service provider getting gobbled up while surfing. But you could get way more than the gigabyte, if other people sign onto your hotspot.
That's where the sharing comes in: once the hotspot is turned on, anyone within range can tap into your Karma hotspot. When a new user joins, they are taken to a personalized page about the owner of the hotspot. Strangers sign in with their Facebook account and get 100MB of free browsing, about enough to use the Internet for five hours. The $14 per gigabyte fee starts after the 100MB are used up. And for every user who does that, you get 100MB of free data credited to your account. The company calls this "social telecom."
HOWSTUFFWORKS: How WiMax Works
Robert Gaal, one of the founders says he and his created Karma because "We want to give everyone a mobile, 4G hotspot that lives in their pocket" adding, "Best of all, it works no matter what carrier or device you're using."
No, Robert. Best of all, there are no contracts, overage fees or subscriptions.