$40 Adapter Simulates Surround Sound on Headphones
Get ready to transform your dinky headphones into surround sound. IOGEAR's $40 USB Theater Sound Xperience is the first audio adapter using DTS Surround Sensation, a technology that simulates surround sound by enhancing frequencies, volume intensity and time delay. For audiophiles, this means a crisp, clear sound with a wider range of lows. In addition, [...]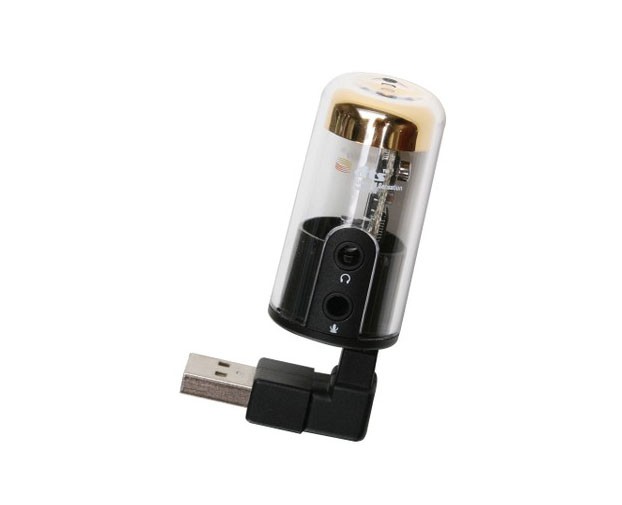 Image: IOGEAR
Get ready to transform your dinky headphones into surround sound.
IOGEAR's $40 USB Theater Sound Xperience is the first audio adapter using DTS Surround Sensation, a technology that simulates surround sound by enhancing frequencies, volume intensity and time delay.
For audiophiles, this means a crisp, clear sound with a wider range of lows. In addition, for audio encoded in 5.1-channels, the adapter integrates low frequencies with front channels, creating a sound that goes beyond just two channels.
"Sometimes having five speakers or $500 headphones is simply not practical, so we created a surround sound alternative," said Bill Nguyen, senior marketing manager, in a press release.